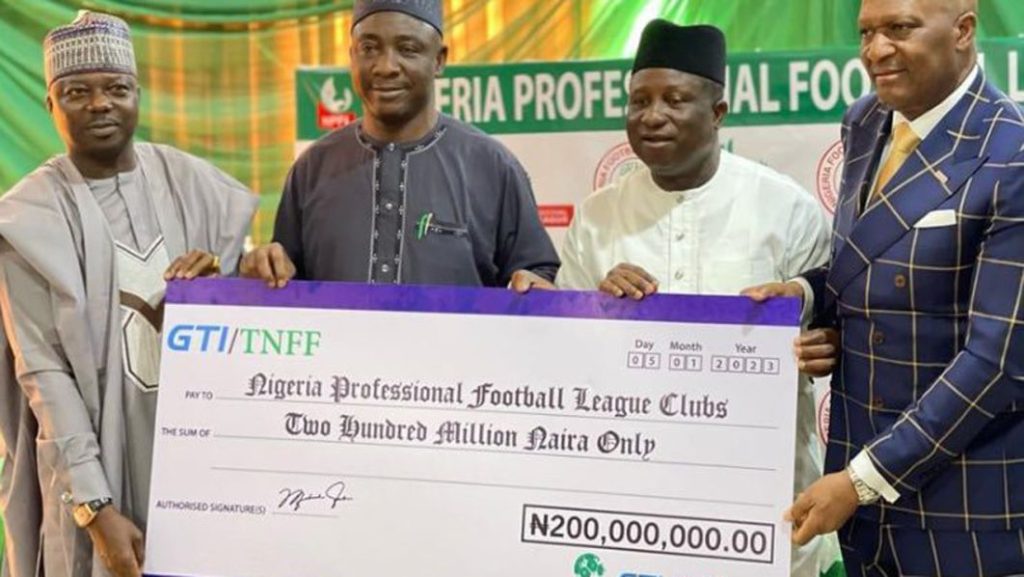 Investors Should Embrace, Support Nigeria Football Fund -GTI
Following impressive showings by clubs in the Nigeria Professional Football League (NPFL) and the media coverage the competition has attracted in the 2022/23 season, investment management outfit, GTI Group, has advised the country's corporate players to buy into The Nigeria Football Fund (TNFF).
TNFF Head of Media and Publicity, Andrew Ekejiuba in a statement said, "We are at a threshold of making history with the NPFL, following the massive media coverage given to our league by the sporting press at the ongoing 2022/2023 season and the positive restructuring that is quietly going on in the background as a result of the emergence of GTI into Nigeria's football ecosystem. Thanks to the sporting press for the great job they are doing with the league coverage.
"The introduction of TNFF by GTI has also brought a positive turnaround to the NPFL such that the issue of funding for our football league is no longer a problem. Clubs, FAs, match officials and NPFL staff can give testimony to the level of support and attention given by GTI in this regard," Ekejiuba said.
He called on corporate Nigeria and individuals with interest in the country's football to invest in TNFF.