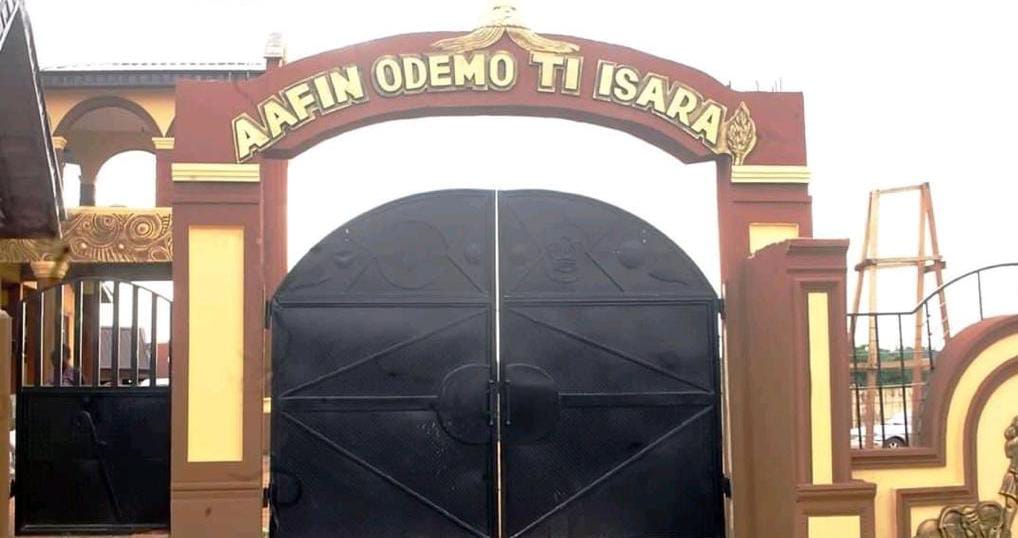 The Odemo in Council of the Affin odemo ilu Isara Remo has on Tuesday, 4th April 2023 come out in a press statement to publicly refute all allegations made against His Royal Highness, the Odemo of Isara Remo, Oba Albert Adebose Mayungbe, Erinsiba 111.
The press statement reads, "We hereby release this press statement for the purpose of reacting to the various allegations contained in the press interview of Hon. Biyi Adeleye, the SA on Political Affairs to the Governor of Ogun State, His Excellency Dapo Abiodun MFR against His Royal Highness, the Odemo of Isara Remo, Oba Albert Adebose Mayungbe, Erinsiba 111.
"This press release is also in response to the various social media messages, calls and comments of all the concerned sons and daughters of Isara Remo both at home and abroad who felt their Royal Father and the Symbol of Isara as a traditional town has been INSULTED, ASSAULTED and ALLEGED WRONGFULLY.
"As elders and members of ODEMO in Council that believe in the Yoruba proverb that says "Agba ki wa loja ki ori omo tuntun wo" we have waided in and after full consultation with all the stakeholders in Isara project we have decided to publicly refute all the allegations leveled against our royal father contained in the press interview of Hon. Adeleye.
"HRH Oba A.A.Mayungbe is NOT a card carrying member of any political party. He is a father to all sons and daughters of Isara Remo irrespective of their political affiliation. We have verified that his name is not on any political party membership register.
"We hereby also confirm that the Kabieyesi, Odemo of Isara never engaged in any oath taking exercise with anyone in respect of who to vote for in the last general elections.We hereby affirm that our royal father is a man of integrity, highly disciplined and knows the rule of law that he will never involve himself in accommodating thugs and "suspected cultists" in his palace. Nothing like that happened.
"HRH Oba A.A.Mayungbe is NOT on the payroll of either Hon. Ladi Adebutu or ANY person whatsoever.Hon. Adebutu has been a friend of Isara Remo and has been responding positively to the invitations of the Afotamodi Festival Planning Committees every year even before the ascension of Odemo Mayungbe as the Odemo of Isara Remo.
"We also hereby confirm that Isara Remo has been very peaceful witnessing monumental developments in all facets of life since the coming on board of this great Odemo. In fact we confirm that this is the only Odemo that has installed the highest number of the younger generation as Chiefs, Otunbas and Baales in the history of Isara Remo. And this has brought lots of progress and development to Isara Remo.
The annual Afotamodi festival has attained the highest level of success thus far during the reign of Oba Mayungbe. Another clear success story is the fact that the Affin Odemo that was started about forty years ago was completed and put into use by Odemo Albert Mayungbe, the Ilufemiloye 1.
The Elders, Odemo in Council and other concerned groups are already working on peaceful resolution of the incident.
We appeal to all to please allow peace to reign" the press state read in full details.