Eid-el-Fitr: Pray for Peace in Osun, Pray for its Development -Adeleke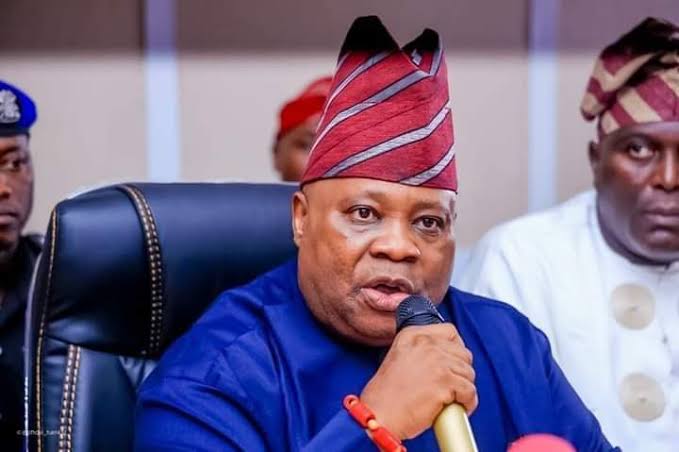 Osun State Governor, Ademola Adeleke has urged Muslims in the state not to jettison the virtue of love and sacrifice the holy month of Ramadan teaches.
The Governor in a message issued by his spokesperson, Olawale Rasheed, felicitating with Muslims on the celebration of the 2023 Eid-el-Fitr charged the faithful to continue to live with love, sacrifice, and piety as they did throughout the holy month.
"I rejoice with fellow Muslims across Osun State on the occasion of this year's Eid-el-Fitr celebration. While we throng the Eid ground for prayers and mark the end of the month of Ramadan, you should not forget the lessons the month teaches us.
"The act of love, sacrifice, sharing with our brothers and sisters must not end with the month. You should extend those virtues beyond the holy month.
"I also urge you to, in line with the teachings of the Qur'an and the holy prophet Muhammad, live with tolerance with our neighbors both Muslims and non Muslims.
"As you head to prayer ground, pray for peace in Osun, pray for its development and cooperate with the present administration in the state to deliver developmental projects for the teeming populace", the Governor said.