Man of Little Speech, Many Letter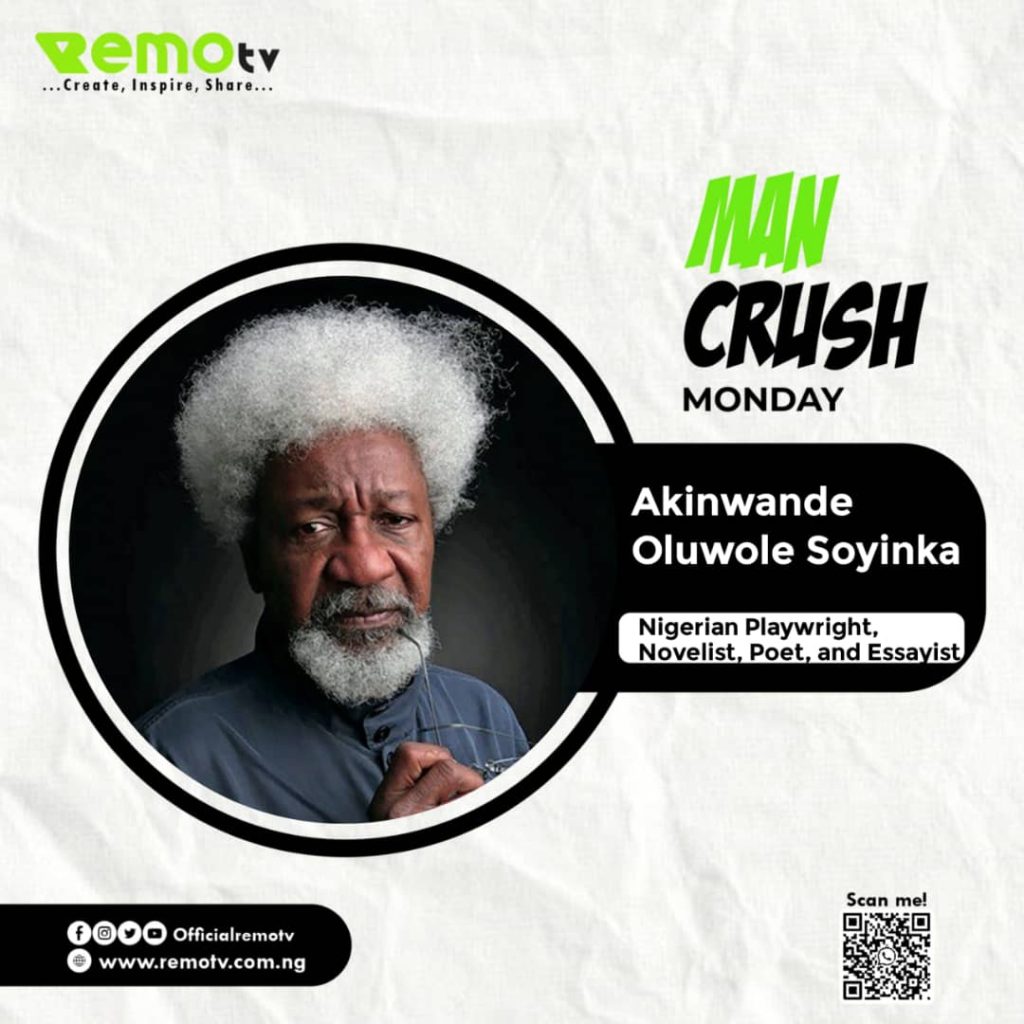 Born Akinwande Oluwole Babatunde Soyinka on 13 July 1934 as descendant of the rulers of Isara-Remo in Abeokuta, Wole Soyinka is a Nigerian playwright, novelist, poet, and essayist in the English language who was awarded the 1986 Nobel Prize in Literature, for "in a wide cultural perspective and with poetic overtones fashioning the drama of existence", the first sub-Saharan African to be honoured in that category.
He started his education at St. Peter's Primary School in Abeokuta, before proceeding to Abeokuta Grammar School, where he won several prizes for literary composition. He also attended Government College, Ibadan in 1954 then to University College Ibadan and then University of Leeds in England. He went ahead to work with the Royal Court Theatre after his education in London, where he wrote plays that were produced in Nigeria and UK, in theatres and on radio.
He was a Professor at Obafemi Awolowo University, Cornell University, University of Nevada, Las Vegas, Cambridge, Oxford, Harvard and Yale. Soyinka was also a Distinguished Scholar in Residence at Duke University in 2008.
While abroad and after he returned to his soil, Baba Soyinka has been a strong critic of successive Nigerian (and African at large) governments, especially the country's many military dictators, as well as other political tyrannies, not limited to Nigeria alone, as he criticize anyone founding wanting as a tyrant, including the Mugabe regime in Zimbabwe. He employs the use of pen to attack the works of the oppressors while giving hope to the hopeless too.
Much of his writing has been concerned with "the oppressive boot and the irrelevance of the colour of the foot that wears it".
Some of his works include The Swamp Dwellers (1958), The Lion and the Jewel (a comedy that attracted interest from several members of London's Royal Court Theatre), The Invention, "The Immigrant" and "My Next Door Neighbour", The Trials of Brother Jero (1960), A Dance of The Forest, My Father's Burden, Emergency, Culture in Transition, among others.
Baba Soyinka has been awarded greatly for his literary works which contribute greatly to the development of democracy, seek the truth through literary works and many more. The notable awards and recognition include Nobel Prize for literature in 1986, Anisfield-Wolf Book Award, United States, Benson Medal from Royal Society of Literature, University of Ibadan renamed its arts theater to Wole Soyinka Theatre, Honorary Doctorate Degree of Letters, Federal University of Agriculture, Abeokuta, etc
#OfficialRemoTV
#RemoTV
#RemoTVMcM
#ManCrushMonday