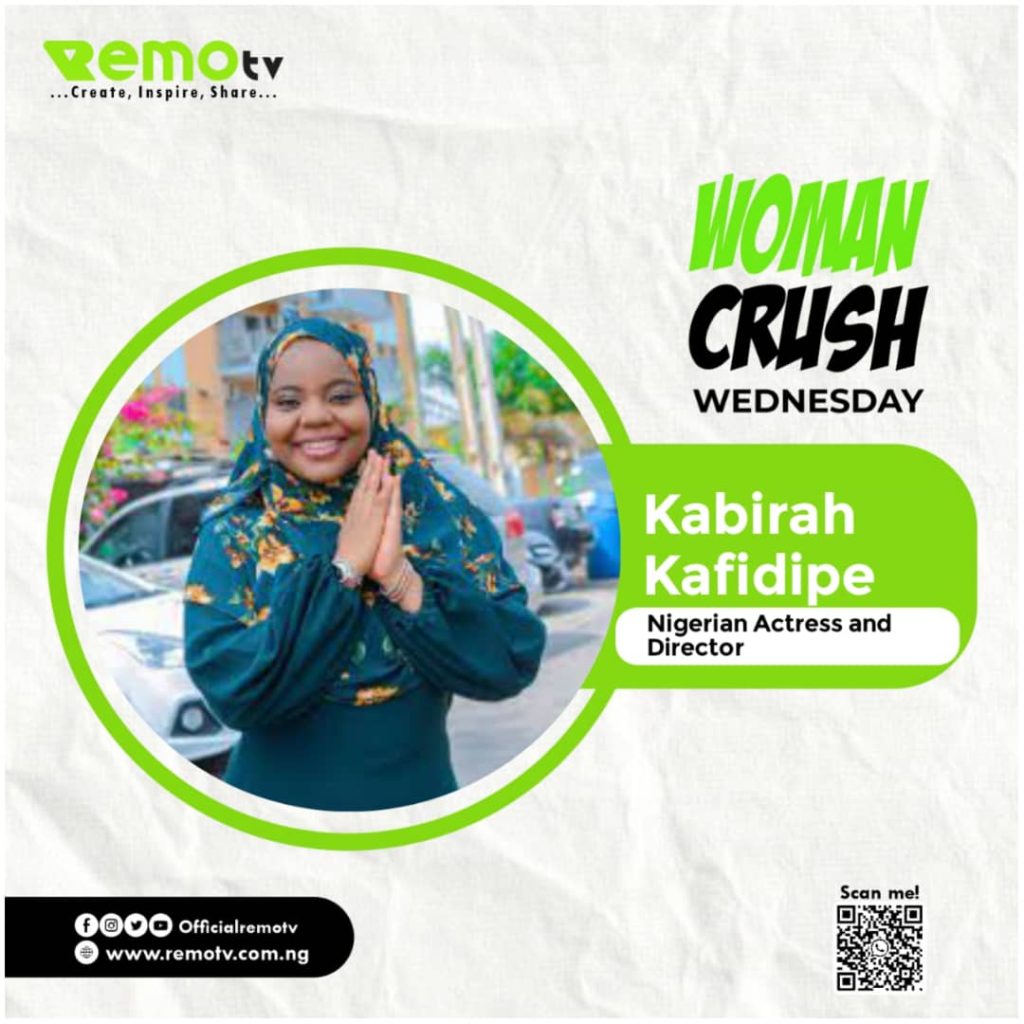 A lot of the genZ grow up to know this talented woman to be Arapa-re-gangan, but little is known about her exploit in the Yoruba Nollywood industry.
Born Kabirah Kafidipe on July 29th in Ikereku (a town in Abeokuta), Ogun State, Arapa-re-gangan is a Nigerian actress, director, and producer.
She attended Saint Benedict's Nursery and Primary School and Abeokuta Grammar School and graduated from Olabisi Onabanjo University with a Bachelor's degree in Mass Communication.
Kafidipe began acting in 1996 with her first role in 'The White Handkerchief' – a short movie by Mainframe Productions for MNET. After that she acted in 'Saworoide' which was the movie that brought her to limelight. Since then she has been involved in the production of mostly Yoruba movies such as Agogo Eewo, Obiri Oloja, Oju Kan Epa among others.
After waking into limelight at a relative young age with her performance in Tunde Kelani's film, Saworoide, where her innocent love with another rooky, Arese-ja-bata (Kunle Afolayan), runs into trouble waters, Kabira and her sister, Ayisat, garnered their potentials and went into film making. First, they produced Oga, the success of which gave birth to Iwalewa less than two years after. Since then, however, the film sisters have been largely off the scene. In 2010, they stepped out with a new film, Malaika.
Khabirat has been featured in over 100 movies playing different roles. She is a very creative, gifted actress who has a way of attracting fans and keeping them enticed. Khabirat is blessed with movie role interpretation knowledge that makes her perform vast roles, mainly romance, love affairs, African traditions, family life, college romance, royalty, and comic roles.
In 2014, Kabira starred in Dazzling Mirage, a Nigerian drama film, produced and directed by Tunde Kelani. In 2015, she produced a film titled, Bintu which premiered in R & A Hotel at Opebi in Ikeja, Lagos State.
Her lead role in Iwalewa, a 2006 Nigerian film fetched her the Africa Movie Academy Award of Best Actress in a Leading Role
Years later, she earned a nomination at the Africa Movie Academy Award for Best Actress In a Leading Role
#OfficialRemoTV
#RemoTV
#RemoTVWcW