Nigerian Fans Ecstatic as Ebenezer Akinsanmiro Wins Coppa Italia With Inter Milan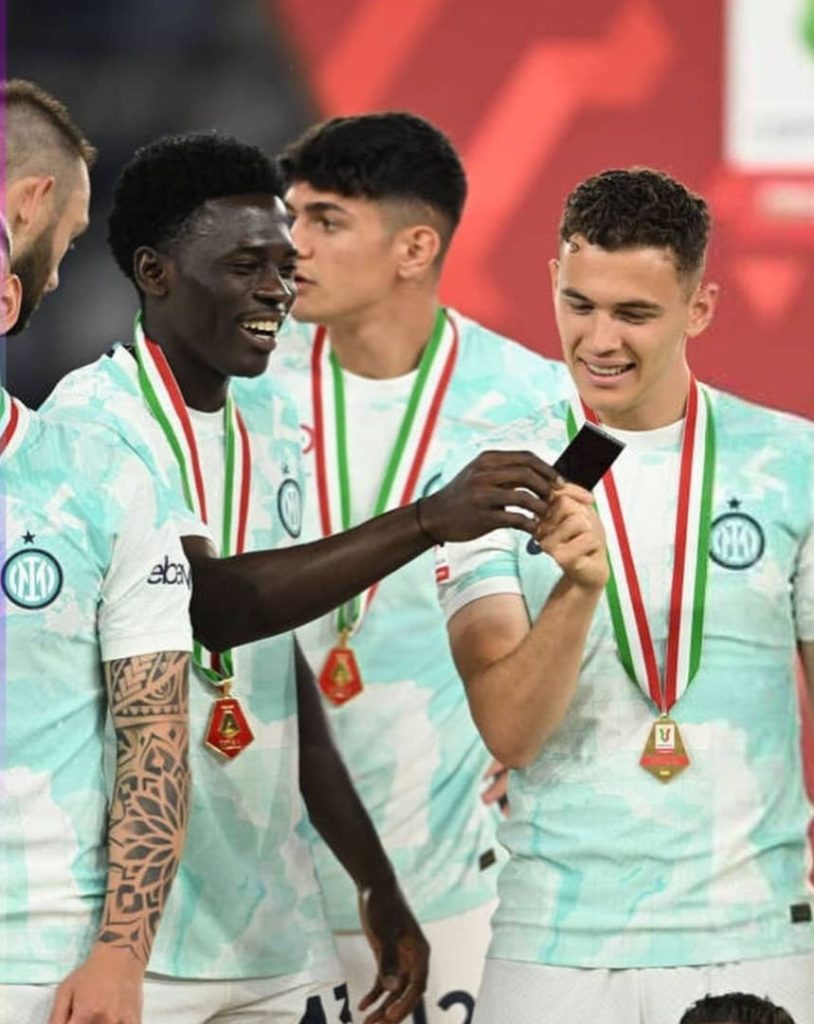 By: Ogunleye Oluwapelumi
Nigeria sports lovers and friends are rejoicing after young Ebenezer Akinsanmiro won the Coppa Italia with Inter Milan. This is after his recent move from Beyond Limit in Ikenne, Ogun State, to joining Inter in the Italian Serie A.
Akinsanmiro, who is only 18 years old, now has his name on the lips of many Nigerians with widespread praise, and many calling him the future of Nigerian football.
The youngster's success has sparked hope and inspiration for many young Nigerians who dream of playing football at the highest level. His story is a testament to the fact that with hard work, dedication, and talent, anything is possible. Nigerians are proud of Akinsanmiro's achievement and look forward to seeing him continue to excel on the football pitch.