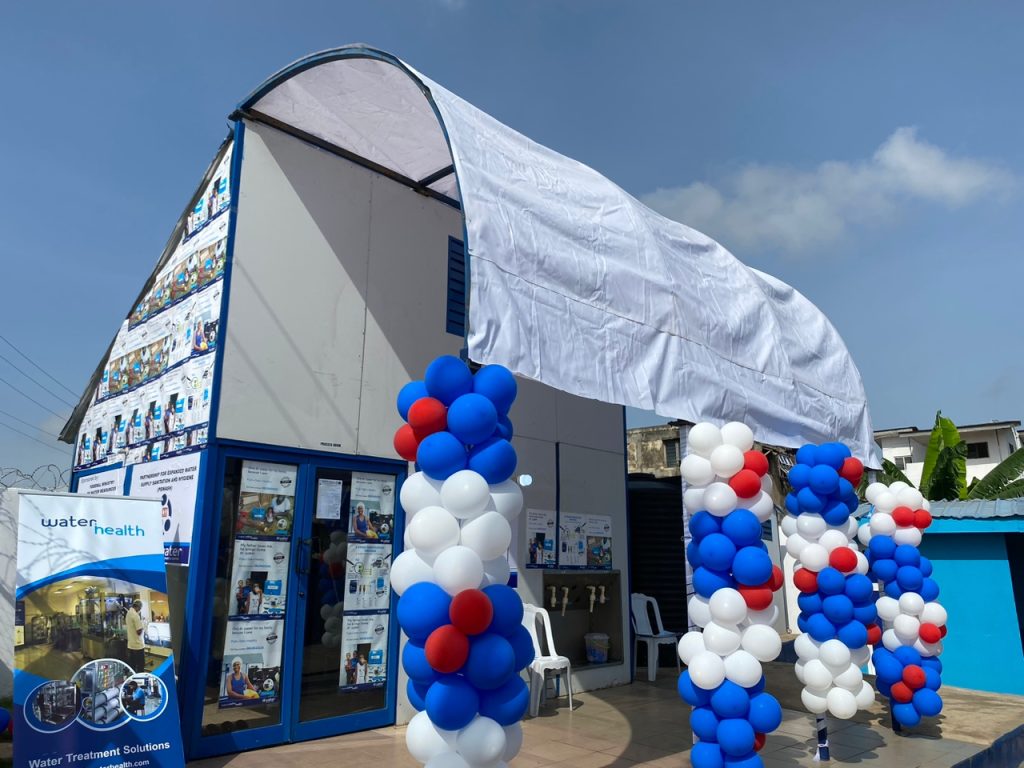 Water Health Nigeria Limited in conjunction with the Federal Ministry of Water Resources has officially commissioned a Water Health Centre in Sagamu, Ogun State on Friday, 26th May 2033.
This initiative is part of the Partnership for Expanded Water Supply Sanitation and Hygiene (PEWASH) to improve rural water supply, sanitation and hygiene, towards the achievement of SDG goals- 6.1 and 6.2.
In June 2019, the Federal Ministry of Water Resources awarded Messrs. Water Health Limited was awarded a contract worth #192, 937, 500, to construct 5 Water Health centres across five LGAs in Ogun State. This delegated the sum of #38,587,500 per centre, all of which are now fully operational.
Speaking on the initiative, the Executive Director of this project, Mr Vinod Kumar, expanded on why it is important for rural communities to have access to water. He also said that the sim of Water Health Limited is to make sure that there is at least one of their centres in each local government area of Nigeria.
Impressively, the facility is designed to serve not less than 20,000 people a day. Water Health centre will not only make matter more readily available to the masses, they have state-of-the-art equipment to aid in properly purifying water. This will go a long way in reducing the rate of water-borne diseases such as cholera, typhoid, hepatitis and so on.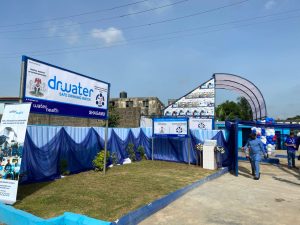 Present at the commissioning of this project were dignitaries such as the Odofin of Soyindo, representing the Akarigbo of Remo land, HRM Oba Babatunde Adewale Ajayi, Oba Babatunde Adekunle Odunayo, Kabiyesi Oba MSL Isanrin Odofin of Soyindo , Mr Sola Ogunbo, the Program Manager Ogun State Rural Water Supply Sanitation Agency, Dr Nicholas Dumebi Madu, the Director, Water Supply Support and Services, who was representing the Honourable Minister, Nigerian Federal Ministry of Water Resources, Engr. Suleiman H. Adamu, amongst several others.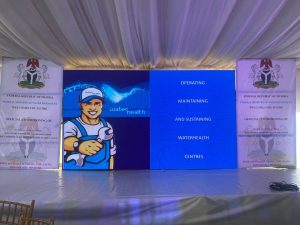 With the official commissioning of this project, citizens of Sagamu LGA will be able to purchase clean water at low rates; a 20 little bottle will be sold at just 200 naira while its counterparts in the open market are being sold for around 750-800 naira. This will make good water much more accessible to people, regardless of their financial status.