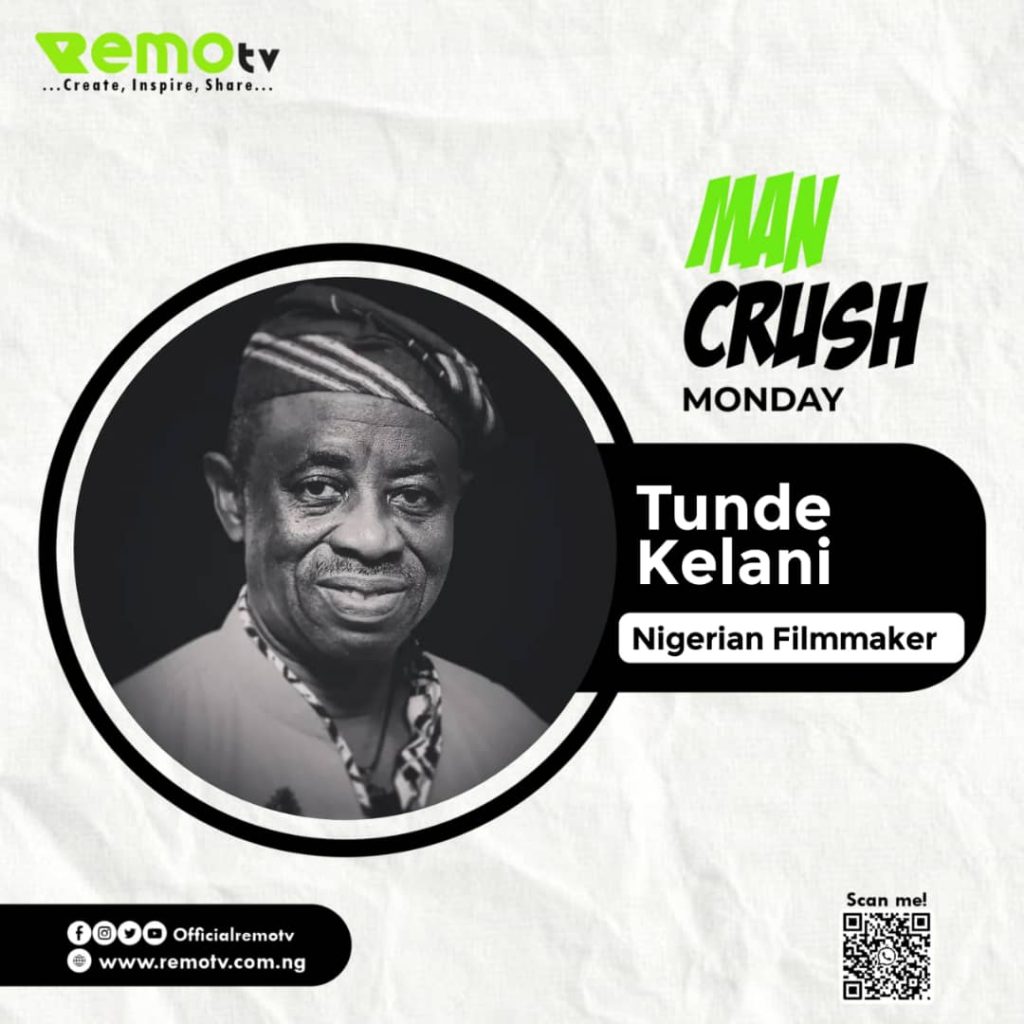 Tunde Kelani popularly known as TK, was born 26 February, 1948. He's a Nigerian filmmaker who has caved a niche and acclaimed a legendary status in his field with his over 4 decades of experience.
At an early age, Tunde Kelani who was born in Lagos was sent to live with his grandparents at Abeokuta in Ogun State. He was exposed to the rich Yoruba culture and tradition, in additional with the experience he gained at the London Film School where he studied the art of filmmaking was the foundation of his greatness which we praise today.
He attended the Oke-Ona Primary School in Ikija, Abeokuta, and had his secondary school education at Abeokuta Grammar School. During this time, his grandfather was a chief (the Balogun of Ijaiye Kukudi) and he was privileged to have witnessed at close quarters most aspects of Yoruba ways of life, the Yoruba religion, Yoruba literature, Yoruba philosophy, Yoruba environments and the Yoruba world view in arts.
His works are rich of indigeneous culture, art and entertainment. TK is well-known for producing movies that promotes Nigeria's rich cultural heritage and have a root in documentation, archiving, education, entertainment and promotion of the culture. He is also known for his penchant for adaptation of literary material into movies as most of his works have followed that style of filmmaking, including Ko se Gbe, O le ku, Thunder Bolt, The Narrow Path, White Handkerchief, Maami and Dazzling Mirage.
In the 1970s, Kelani worked as a BBC TV and Reuters correspondent, and in Nigerian TV. For Reuters he travelled to Ethiopia to cover the drought and to Zimbabwe three times to cover independence there. Once he finished from the London Film School, he returned to Nigeria and co-produced his first film with Adebayo Faleti, called The Dilemma of Rev. Father Michael (Idaamu Paadi Minkailu). Other co-producers include Alhaji Lasisi Oriekun, Wale Fanubi – his partner from Cinekraft, Yemi Farounbi and screenplay by Lola Fani-Kayode.