Ebenezer Akinsanmiro Presents Coppa Italia Medal to Remo Stars President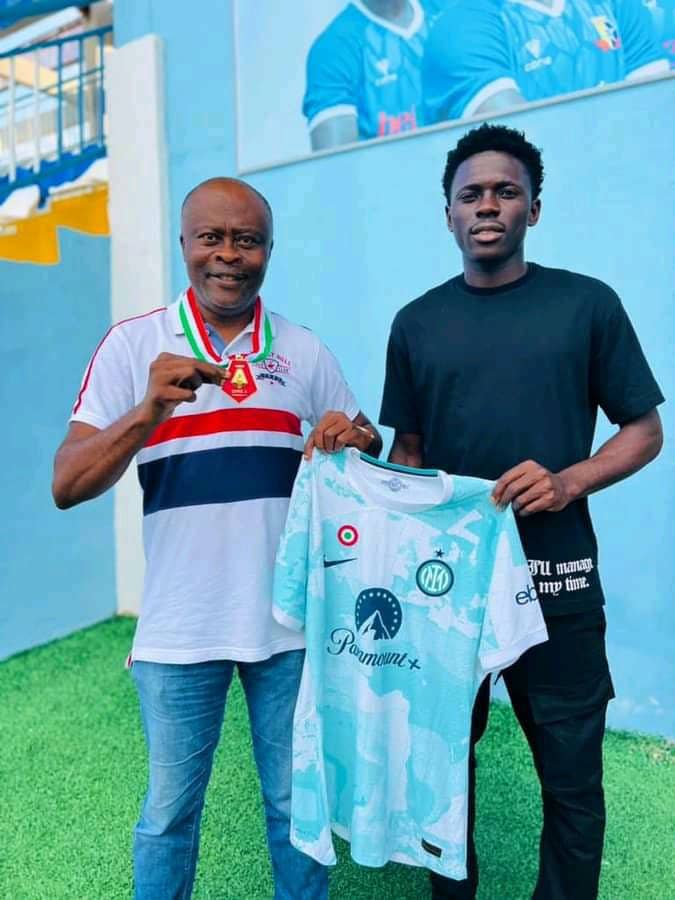 By: Ogunleye Oluwapelumi
Inter Milan youngster, Ebenezer Akinsanmiro, returned to Nigeria and presented his Coppa Italia medal and jersey to the president of Remo Stars and Beyond Limits, Hon. Kunle Soname. The young star, who is of Nigerian descent, played a key role in Inter Milan's Coppa Italia triumph in the 2022/2023 season.
Akinsanmiro is considered one of the most promising young talents in Inter Milan's academy and is expected to have a bright future in football.
Hon. Kunle Soname, the president of Remo Stars and Beyond Limits, expressed his delight at receiving the medal and jersey from Akinsanmiro. He praised the youngster's achievements and wished him all the best in his future endeavors. The presentation of the medal and jersey to Hon. Kunle Soname is a testament to the growing influence of Nigerian footballers in international football and the potential for young Nigerian players to make an impact on the global stage.