Acting IGP Deploys 35 Commissioners of Police to Various Commands and Formations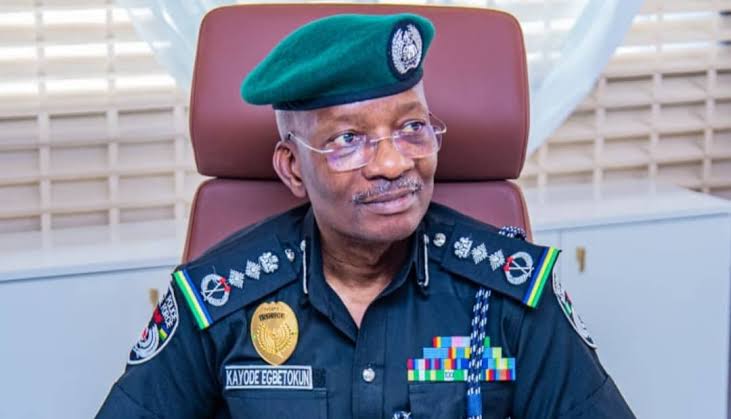 By: Ogunleye Oluwapelumi
The acting Inspector-General of Police, Olukayode Egbetokun, has ordered the deployment of 35 Commissioners of Police to various commands and formations.
A statement released on Tuesday by the Force spokesperson, Muyiwa Adejobi, disclosed that among the newly posted Commissioners of Police are CP Adelesi Oluwarotimi to Kwara State Command; CP Adebola Hamzat, to Oyo State Command; CP Augustina Ogbodo to Ebonyi State Command; CP Samuel Musa to Kebbi State Command; CP Aderemi Adeoye to Anambra State Command; CP Auwal Musa to Bauchi State Command; and CP Alamatu Abiodun Mustapha to Ogun State Command.
Others include CP Margaret Ochalla to Police Special Fraud Unit Annex Lagos; CP Banji Ogunrinde to head the Explosive Ordnance Unit; CP Rhoda Olofu to Ports Authority Police Western, Lagos; CP Kareem Musa to Interpol Annex Lagos; CP Audu Dabigi to Border Patrol Force; CP Abibo Reuben, to Police Mobile Force; CP Adekunle Olusokan to Welfare FHQ Abuja; CP Omolara Oloruntola to Special Fraud Unit FCID Abuja; and CP Abaniwonda Olufemi to Deputy Force Secretary amongst others.
He added that the postings were in line with his commitment to ensuring effective policing, security, and the maintenance of law and order in Nigeria.
Adejobi added that he mandated them to prioritize the safety and well-being of the citizens they serve, ensuring adherence to the principles of fairness, professionalism, and respect for human rights.
"While urging them to serve as exemplary leaders, fostering harmonious relationships with other security agencies, community leaders, and relevant stakeholders, the Inspector-General of Police tasks them to promote intelligence-led policing, proactive crime prevention strategies, and community engagement initiatives that will enhance public trust and confidence in the Nigerian Police Force," the statement added.
He said the IGP charged the appointed Commissioners of Police to key into his policies, vision, and mission for the Nigerian Police Force.