Governor Akeredolu Expresses Gratitude for Support,Prayers, Urged to Prioritize Recovery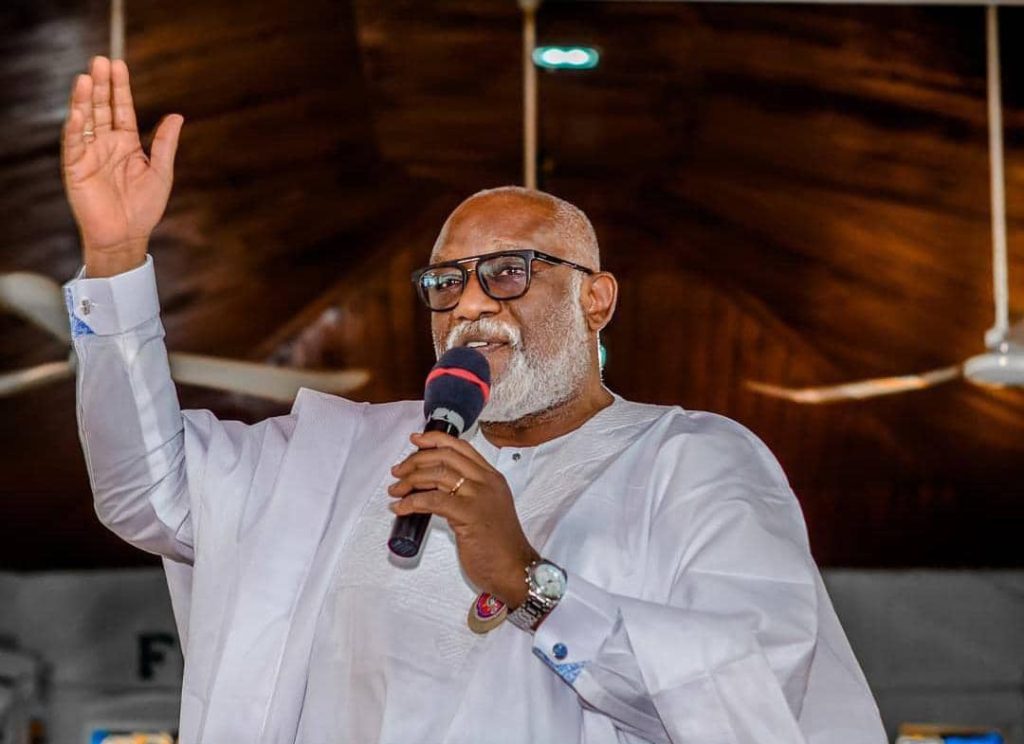 By: Ogunleye Oluwapelumi
Governor Rotimi Akeredolu of Ondo State has expressed deep gratitude to Nigerians for their support and prayers during his recovery from an undisclosed health condition.
In a statement signed by the state's Commissioner for Information and Orientation, Mrs. Bamidele Ademola-Olateju, the governor acknowledged the genuine affection and solidarity shown by the people, which has fueled his determination to regain his health and continue serving the people.
The statement specifically mentioned President Bola Ahmed Tinubu and his team, all party leaders, fellow governors, and members of the State House of Assembly for their support. Governor Akeredolu expressed high spirits and anticipated rejoining the people of Ondo State once his doctors deemed it appropriate.
In response to the governor's recovery, the Organised Labour in Ondo State advised Governor Akeredolu to take sufficient time to rest and fully recover before resuming his duties.
They expressed their gratitude to God for the governor's swift recovery and praised his commitment to the workers and people of the state. Despite acknowledging the governor's strong work ethic, the labor union urged him to prioritize rest and complete recuperation for his well-being.
The statement from the labor union also reassured the citizens of Ondo State that the state is functioning smoothly even in the governor's absence and expressed confidence in his safe return. They called upon everyone to continue praying for the governor's well-being and pledged unwavering support to his administration.