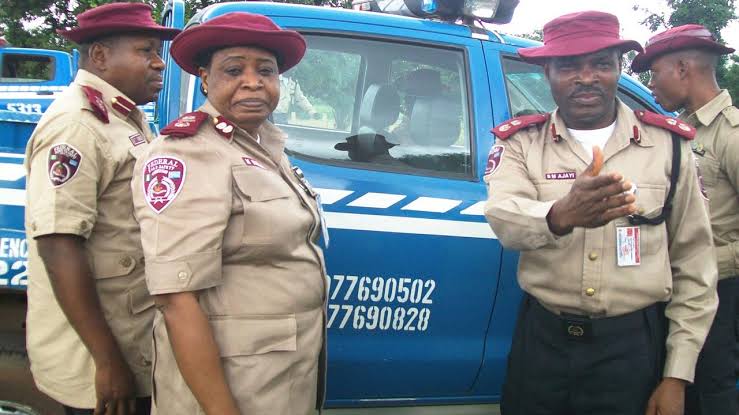 By: Ologun Ayonitemi
Fourteen individuals sustained injuries in a multi-vehicle accident at Magboro junction on Lagos-Ibadan Expressway this Sunday.
Three vehicles were implicated in the 8:30am crash. A Mazda bus allegedly rear-ended a yellow commercial bus at the junction, causing subsequent vehicles to lose control and crash.
Upon speaking with residents at the scene after the crash, it was reported that the yellow bus sustained significant damage after being hit by the Mazda bus.
Salami Idris, a driver who transports passengers from Magboro to Mowe, narrowly escaped the accident, stating that he and his passengers could have been victims too.
"The driver of the Mazda bus filled with passengers was speeding. It hit the yellow bus from behind, and the bus fell towards the sloppy part of the junction where commercial motorcyclists were usually stationed. It was God that saved us. The driver's hand was badly injured and the bones on his hand were seen," Idris said.
Ahmed, a motorcyclist, reported seeing Federal Road Safety Corps officials transporting injured victims from the scene. He expressed concerns about potential fatalities.
However, Florence Okpe, spokesperson for the Ogun State Sector of the FRSC, confirmed no fatalities. She reported 21 passengers involved, with 14 injured.
Okpe said, "No life was lost. It was a multiple crash and three vehicles were involved. The people involved were 21 in number, and 14 people got injured – eight males and six females. It was due to speeding and wrongful overtaking and one of the vehicles lost control".