Tension Mounts as Ogun State Awaits Tribunal's Verdict on Gubernatorial Election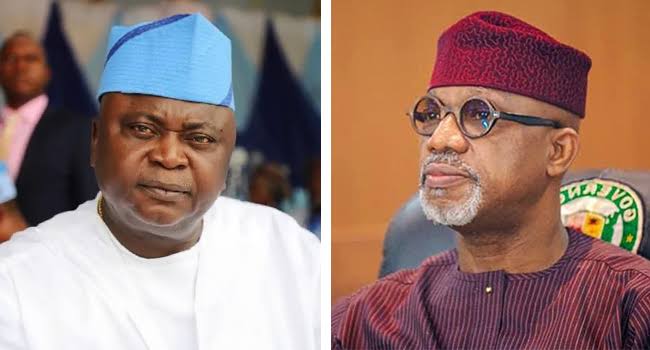 By: Ogunleye Oluwapelumi
In Ogun State, Nigeria, the political landscape is gripped with anticipation as the tribunal prepares to announce the winner of the gubernatorial election.
Governor Dapo Abiodun from the All Progressives Congress (APC) and Ladi Adebutu, the candidate of the Peoples Democratic Party (PDP), anxiously await the tribunal's verdict. The atmosphere is charged with palpable anxiety as stakeholders speculate whether the judgment will be delivered via Zoom or in a traditional courtroom setting.
Last-minute security measures have been put in place, and caution has been advised to prevent any potential attacks during the tribunal process. The announcement is scheduled for March 18, 2023.
Adebutu challenged Abiodun's victory and sought a court order declaring him the rightful winner. Presenting a forensic report, calling 94 witnesses, and tendering 8,000 documents as exhibits before the Election Petition Tribunal, Adebutu made a strong case.
However, Abiodun defended his victory by calling six witnesses, including an official from the West African Examination Council (WAEC). The Independent National Electoral Commission (INEC) had previously declared Abiodun as the winner, stating that he garnered 276,298 votes, while Adebutu secured 262,388 votes.
Biyi Otegbeye of the African Democratic Congress (ADC) received 9,754 votes. The tribunal's verdict will determine the future leadership of Ogun State, leaving both camps and the people anxiously awaiting the outcome.
As the three-man panel of judges prepares to announce the election winner, Ogun State remains on edge. The outcome of the tribunal's verdict will have significant implications for the state's political landscape.
Stakeholders and party members are closely monitoring the situation, with heightened security measures in place to ensure a peaceful process. The verdict, whether delivered via Zoom or in a traditional courtroom setting, will provide clarity and shape the future of Ogun State's governance. March 18, 2023, will mark a crucial day in the history of the state as the tribunal's decision is unveiled.