Naira Hits All-Time Low, Trades At N1,040 Per $1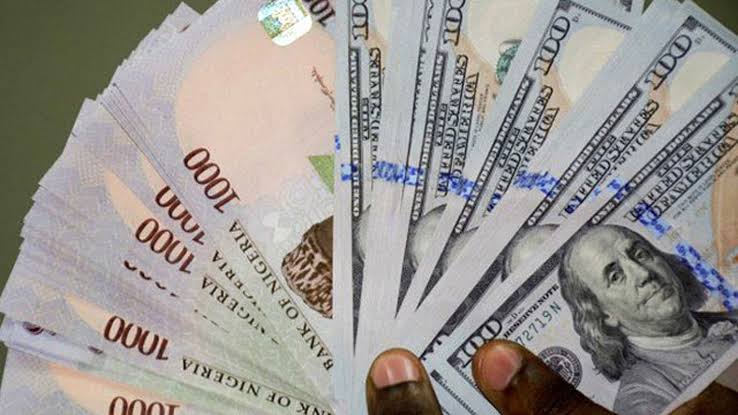 By: JP Ashedzi
Survey carried out on street traders across the country by newsmen revealed that the naira plummeted to a new all-time low at the parallel section of the market on Wednesday, it showed that the the naira stayed on the range of N1,035 to N1,040.
The figure (N1,040) represents a depreciation of N40 or 4.0 per cent from the N1,000 it traded two weeks ago.
The street traders put the buying price of the dollar at N1,025 and the selling price at N1,045, leaving a N25 profit margin.
One of the sources said, "The dollar is not readily available. It is scarce."
At the official side of the market — the investors' and exporters' window (I & E) — the local currency depreciated by 0.70 per cent to close at N776.80 to the dollar on Wednesday.
According to details on FMDQ OTC Securities Exchange, a platform that oversees official FX trading in Nigeria, a total of $60.30 million FX transactions were made at the I&E window.
The poor performance of the naira against the dollar has been connected to liquidity problems.
Data obtained from the Central Bank of Nigeria (CBN) disclosed Nigeria's foreign exchange reserves fell to $33.23 billion (two-year low) at the end of the third quarter of 2023.
The international reserves declined by $5.01 billion on a year-on-year basis relative to the $38.25 billion reported at the end of September 2022.
On a quarter-on-quarter basis, the foreign reserves depreciated by $881.84 million, having closed the second quarter (Q2) at $34.11 billion.
The World Bank recently declared the naira and the kwanza of Angola as the "worst performing currencies" in Africa so far in 2023. The organisation said both currencies have depreciated by nearly 40 per cent.