Exploring the Road Less Traveled: Nigeria's Urgent Need for Improved Road Infrastructure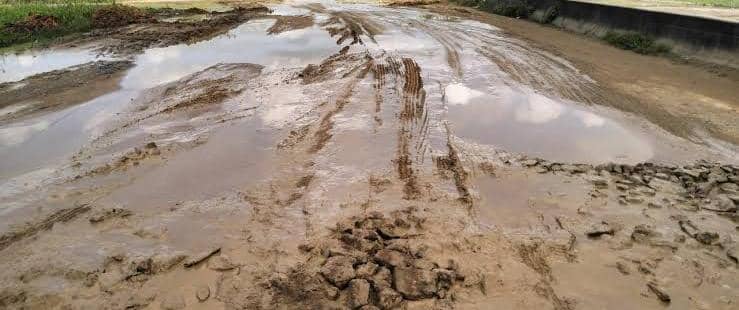 By: JP Ashedzy
The menace of bad roads in Nigeria has never seen better yesterday. History travels the story that the first tarred road constructed on the sands of Nigeria was in 1906. The road went from Ibadan to Oyo. Before the construction of the said road, travelers used feet to make transportation trips for weeks, days that a car would take a few hours.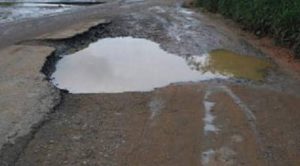 The downside apart from the time consumption on the road was that undeveloped roads, bushes by the wayside, secluded bush paths as well as other elements of the undeveloped road presented an opportunity for robbers. They would accost unsuspecting travelers, steal from, beat and even to the point of maiming some. The good thing, however, would be that travelling in groups would avert this evil, except the thieves came in bigger gangs.
Another upside to this evil was also that most robberies ended as robberies where one can recover their loss.
As part of a bid to prevent the menace of highway assailants, roads were built. It could not have totally wiped it off, but to a large extent, there was a certain safety in being hidden under the covering of a car that could run over thieves.
Hence, road transportation solved two problems, it speeded up transportation and it reduced the powers of bush robbery. But it, however, came with its evil. Maybe even a greater one.
Unlike its air counterpart, the first auto crash in Nigeria was not duly recorded. But it is arguable that not long after tarred roads were constructed in the country, road accidents began. Depending on the severity of the accident, deaths would be recorded. Children as well as their older counterparts will lose their lives. No one is spared, this then puts fear in the hearts of people. How could such a beautiful invention bring about such terrible loss?
Nobody can deny that at some point or the other, they have not encountered a motor accident if one is lucky enough to have somehow evaded them.
In November 2022, four people lost their lives when a Toyota Sienna bus ran into a moving Sino truck from the rear on the Abeokuta-Sagamu expressway. This incident occurred around 7pm, which would generally imply that after a stressful day at work, those individuals had been moving towards home into the waiting arms of their loved ones. The meeting never took place.
In a separate incident on the same axis, another group of four loss their lives in an early morning crash.
More recently, along the Lagos-Abeokuta expressway, the FRSC confirmed the death of five people out of 21 people who were also when a pickup van collided with a parked truck. What is funny remains that the pickup van drove straight into the parked vehicle.
Speaking more specifically, a renowned Nigerian academician, Professor Iyayi, died in an accident that involved the convoy of Kogi State Governor Captain Idris Wada, who on 28 December 2012 was involved in another fatal accident along the Lokoja-Ajaokuta Road, which killed his aide-de-camp, Assistant Superintendent of Police Idris Mohammed.
Similarly, the convoy of Governor Oshiomole of Edo State was involved in a gruesome car accident, leading to the death of three reporters, while returning from a party function in April 2012 where some members of the People's Democratic Party (PDP) were being received into the now defunct Action Congress of Nigeria (ACN)
Furthermore, a number of popular Nigerian celebrities lost their lives in motor accidents including Dagrin, MC Loph and others.
Investigations by the proper bodies into most of these consistent accidents show that over speeding is a repeated cause.
This means that the safety of each individual in a vehicle is highly dependent on the man behind the wheels. But unfortunately, most people behind wheels are not fit to be there.
For instance, a driver who drove into a packed truck, anything could have gone wrong but the hope of the individuals that were in the vehicle was that as they boarded the vehicle, they would get to a destination and alight. Those individuals trusted the man behind the wheel to pursue their safety with all his will.
Hence, drivers must without any other option be both mentally, physically and emotionally prepared for the hurdles of the road. To help curb this disease of lives cut short due to bad driving.
To not be biased, anyhow, some road accidents are simply the fault of bad roads. Sporadically, an unseen obstruction or a miscalculated swerve due to a porthole on the road can lead to unspeakable damage.
It is not a topic of argument that so many important destinies have been lost or the road. To curb this, the government must work seriously towards fixing bad roads, as well as ensure that every individual on the road is fit to be there.