Ogun To Create Additional Ministries, Set Up Ogun Sports Commission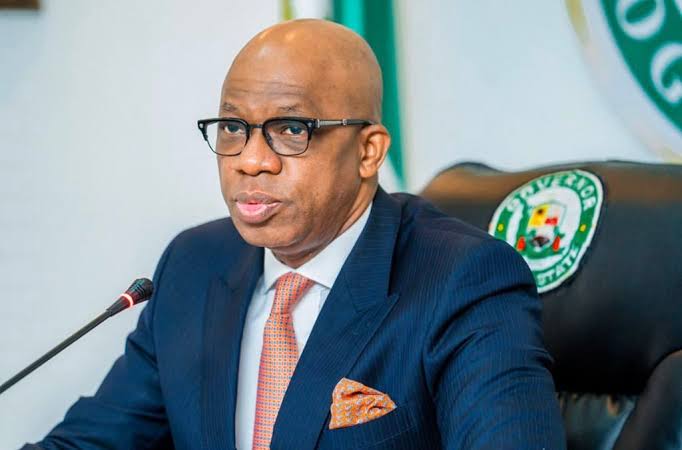 By JP Ashedzi
Governor Dapo Abiodun of Ogun State has revealed that his administration will establish the Ministries of Mineral Resources; Information Communication Technology, ICT, and Digital Economy and Energy.
While disclosing this at a meeting with permanent secretaries held at the executive chambers of the Governor's Office, Oke-Mosan, Abeokuta, he also stated that the ministry of youths would be separated from the ministry of sports in preparation for the setting up of Ogun State Sports Commission.
Abiodun noted that the establishment of the new ministries would avail his administration the opportunity to focus more on the development of those critical sectors.
He said it was imperative to have full fledged ministerial status for those sectors for the administration to achieve the objectives set forth in those areas.
The governor noted that the prospect of Ogun becoming an oil producing state during his tenure was higher, adding that attention was also being paid to electricity generation, following the unbundling of that sector.
On the idea behind the ministry of information communication technology, ICT, and digital economy, Governor Abiodun described Ogun as the education capital of Nigeria, with many youths in the state being ICT savvy.
The new ministry, he said, would take care of the needs of the youths in the state in terms of employment.
"I had also mentioned in the course of the swearing-in of the commissioners that we are establishing new ministries.
"We intend to establish about three or four new ministries; the ministries of mineral resources; information communication technology, ICT, and digital economy and we are creating the ministry of youths.
"We are removing the ministry of sports from the ministry of youths because we want to set up the Ogun State Sports Commission. We are also considering setting up the ministry of energy.
"The reasons we decided to set up this new ministries is that those areas are now going to be areas of focus for us and we believe that for us to achieve the objectives we are setting forth in those areas, it is important for them to become full fledged ministries and have all the required administrative support that will allow them achieve their objectives," the governor said.