OGSG Holds Town Hall Meeting in Remo Division to Discuss Medium Term Expenditure Framework, 2024 Budget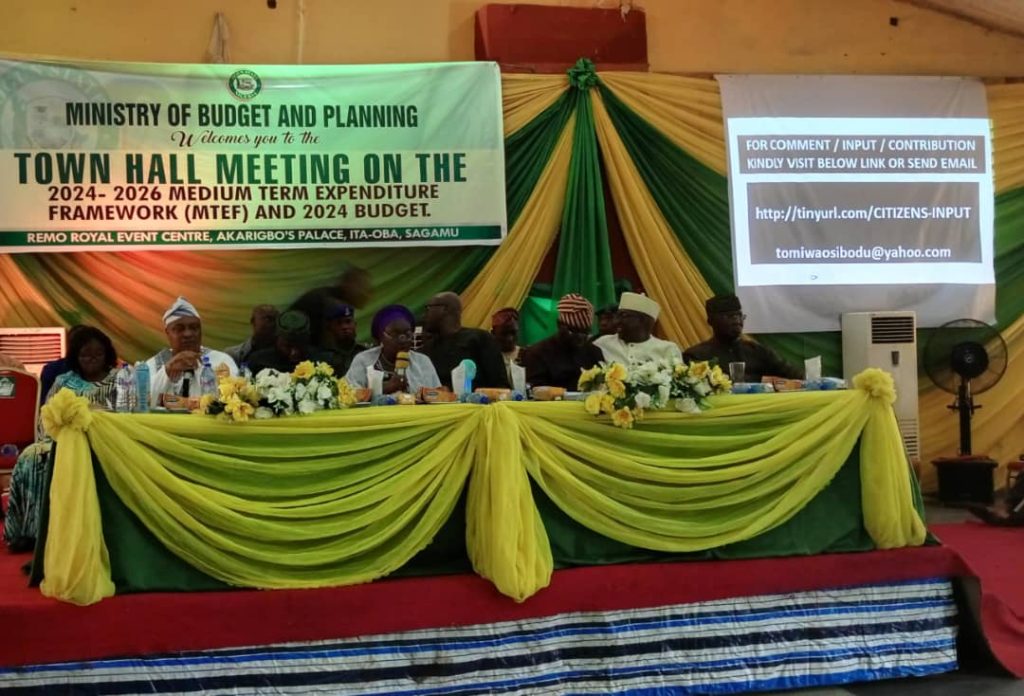 By: Ogunleye Oluwapelumi
In a significant step towards transparent governance, the Ogun State Ministry of Budget and Planning, today, organized a town hall meeting on the 2024-2026 Medium Term Expenditure Framework (MTEF) and 2024 budget for Remo Division. The event took place at the prestigious Remo Royal Event Centre, located in the heart of Akarigbo's Palace, Ita-oba Sagamu.
The meeting was graced by esteemed guests, including the Executive Governor of Ogun State, Prince Dapo Abiodun, who was represented by the Deputy Governor, Eng. Noimot Salako. Also in attendance was the Akarigbo and Paramount Ruler of Remo Land, Oba Babatunde Adewale Ajayi, as well as Mr. Kolawole Fagbohun, Head of service Ogun state, Hon Funmilayo Efuwape, Eng Ade Akinsanya,Hon. Olaolu Olabimtan, the commissioner for budget and planning.
Others are; Mr. Tokunbo Talabi, the SSG, Ogbeni Afolabi Odulate, Sagamu LG chairman, Adedapo Odunsi, Remo north chairman, hon Olusegun Ogunleye, Ikenne LG chairman, RGDF representatives, many other dignitaries, organizations and stakeholders.

During her opening speech, Deputy Governor Eng. Noimot Salako reiterated the government's commitment to transparency, accountability, education, good roads, and access to clean water. She assured the attendees that Governor Abiodun would remain steadfast in pursuing these priorities to improve the quality of life for the people of Ogun State.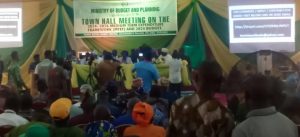 Throughout the meeting, various stakeholders had the opportunity to contribute and make submissions. The Akarigbo of Remo Land, in particular, appealed to the government to prioritize the reconstruction of Ikorodu road, ensure a consistent electricity supply, complete the agro cargo airport, and enhance security in the region.
Mr Soile, representing the Remo Growth and development Foundation, appealed to the government to work on renovation of markets, Erosion, education and constant electricity.
"Every of what has been said here today will be considered, and will be worked on. We will take them into submission and necessary action will be taken on them" the deputy governor said.
The town hall meeting served as a platform for fruitful discussions and collaboration between the government and the community. It showcased the collective efforts to address the needs and aspirations of the people of Remo Division. By fostering an open dialogue, the Ogun State government demonstrated its commitment to inclusive governance and ensuring the well-being of its citizens.
The event concluded with a sense of optimism and shared determination to work together towards the progress and prosperity of Ogun State.