Otunba Seni Adetu Emerges Chairman as RemoGDF Inaugurates New Exco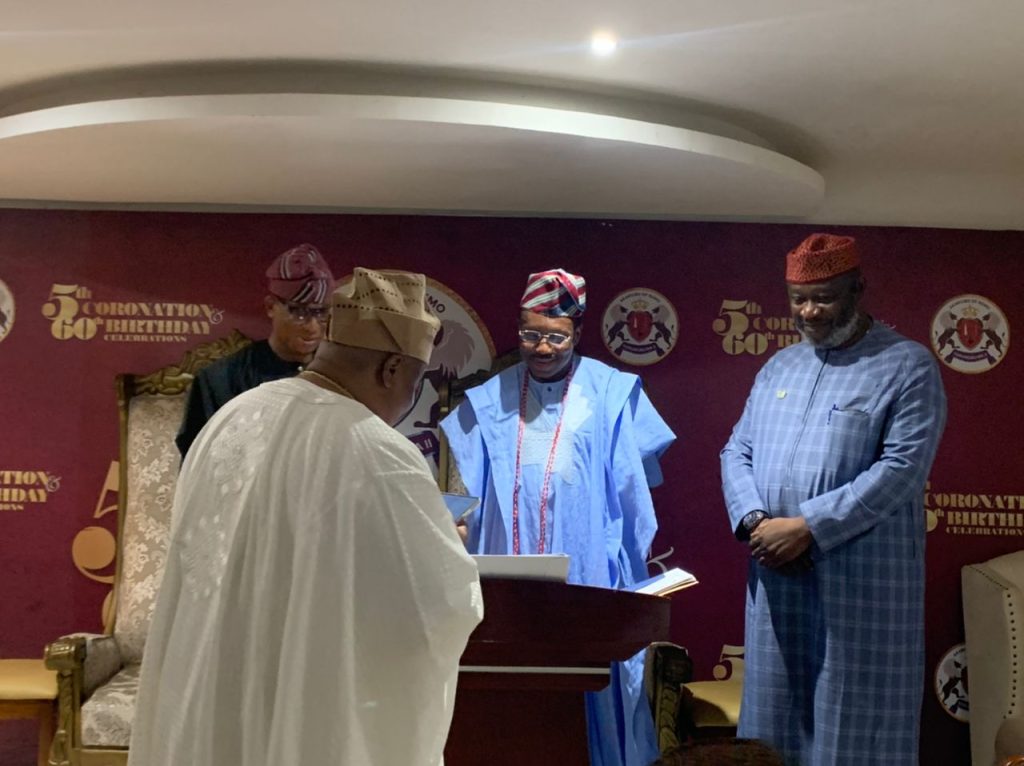 By: Ayomide & Oluwapelumi
In a momentous event held on Sunday, October 29, 2023, the Remo Growth and Development Foundation (RemoGDF) inaugurated its new executive committee, marking the beginning of a new era for the association.
The ceremony, which took place at the prestigious Akarigbo Executive Hall of the Akarigbo's palace, was graced by the presence of His Royal Majesty, Oba Dr Babatunde Adewale Ajayi, Torungbuwa II, the Akarigbo and paramount ruler of Remoland, the outgoing chairman of the association (RemoGDF) Otunba Tunji Lawal Solarin (TLS), along with esteemed guests from Remo.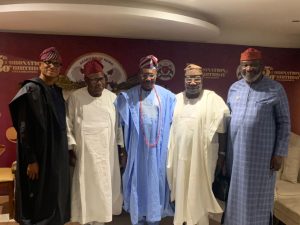 The newly appointed executive committee members were sworn in by the grand patron, Oba Dr Babatunde Adewale Ajayi, Torungbuwa II, in a moment filled with pride and anticipation. Leading the charge as the incoming Chairman is Otunba Seni Adetu, a distinguished individual known for his exemplary leadership skills and commitment to the development of Remo. Alongside him, Prince Wole Sowole assumes the role of First Vice Chairman, while Col. Dele Oyefuga takes on the position of Second Vice Chairman.
In his acceptance speech, Otunba Seni Adetu expressed his gratitude to the members and stakeholders of the Remo Growth and Development Foundation for their unwavering support. He pledged to lead the association with principles of equity, fairness, and a strong focus on delivering high-quality outcomes. Adetu also extended his appreciation to the Akarigbo for his visionary leadership and continuous support towards the RemoGDF.
The atmosphere was filled with excitement and optimism as the new executive committee members were congratulated on their appointments. Otunba Seni Adetu urged all members to rally behind the committee and work together towards the common goal of driving progress and development in Remoland. The event marked a significant milestone in the journey of the RemoGDF, setting the stage for a promising future under the leadership of Otunba Seni Adetu and his team.
The newly inaugurated first vice chairman, prince Wole Sowole gave the vote of thanks and solicited the continued support of the Akarigbo and other Remo Kabiyesi and members to enable the committee to take the association to greater heights.
With the inauguration of the new executive committee, the Remo Growth and Development Foundation enters a new chapter, poised to make a lasting impact on the lives of the people of Remoland. The stage is set for a period of growth, collaboration, and transformation, as the RemoGDF continues its mission to uplift the community and create a brighter future for all.