Lagos Rail Mass Transit To Move From 52 To 70 Trips, Transport 1 Million Individuals Daily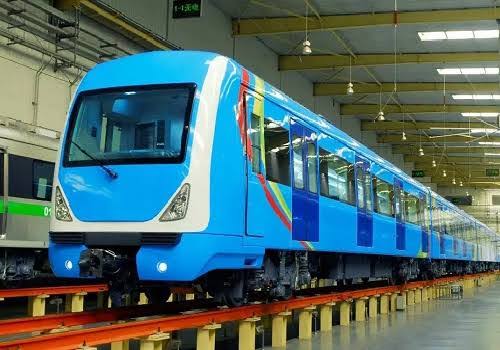 By JP Ashedzi
Mr Babajide Sanwo-Olu of Lagos State government, said the state will increase the passenger operation on the Lagos Rail Mass Transit (LRMT) Blue Line in Marina to Mile 2 from 52 to 70 trips per day by December.
This was disclosed on Thursday during the commissioning of the Yaba Overpass Bridge, saying that the bridge will help the ease of transit upon the commencement of the LRMT Red Line first quarter next year.
"You will recall that on the 4th of September this year, we commenced passenger operation on the Lagos Rail Mass Transit (LRMT) Blue Line from Marina to Mile 2. That operation started with just 12 trips daily but is today doing 52 trips and which will be increased further to over 70 trips by the turn of this year.
"I have given assurance that our LRMT Red Line will commence testing by early next quarter. The Yaba Overpass Bridge is one of the components of the LRMT Red Line," he said.
Recalling the fatal accident at the PWD/Ikeja GRA level crossing involving a Lagos State government staff bus, the governor reiterated the state's commitment to complete three other bridges before the end of the year in a bid to halt train-vehicular accidents.
The Managing Director/CEO, Lagos Metropolitan Area Transport Authority (LAMATA), Engr. Abimbola Akinajo stressed that over one million passengers daily will be conveyed to their destination upon the commencement of the operation of the LRMT Red Line.
"The Red Line, when opened for passenger operations, will have an exponential effect on the economy of Lagos State. The 37-kilometre Red line is expected to move more than one million passengers daily when fully operational. This train line will reduce congestion, emission and facilitate easy movement for commuters and goods," she said.