OOU's Chapter of Pharmaceutical Association of Nigerian Students Host Inspiring "Emerge 2023" Conference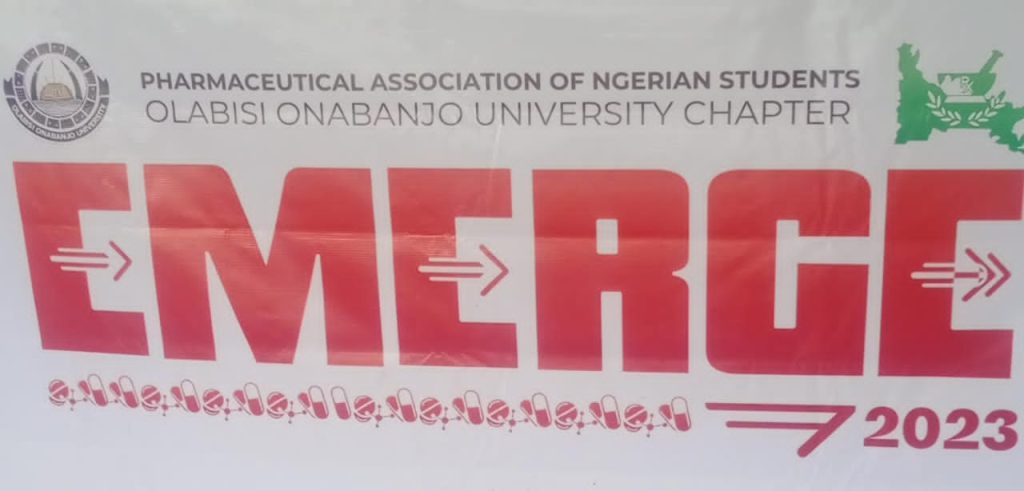 By: Ogunleye Oluwapelumi
The Pharmaceutical Association of Nigerian Students at Olabisi Onabanjo University made waves as they hosted their highly anticipated annual conference, "Emerge 2023." The event, held at the university, brought together students, faculty, and esteemed guests from the pharmaceutical industry.
The conference featured an impressive lineup of speakers, including the esteemed Dean of the department, Prof. LS Kazeem, the Sub Dean, Dr. Saka, and the Heads of Departments, Dr. Mrs. Arowolo and Dr. Elijah from Pharmacology.
The highlight of the event was the presence of Dr. Olutola Sobande, CEO of Transatlantic, who served as the guest speaker. Dr. Sobande's insights and expertise surely left a lasting impression on the attendees.
During his keynote address, Dr. Olutola Sobande, CEO of Transatlantic, delivered an empowering message to the students. He encouraged them to stay steadfast in their studies and to absorb as much knowledge as possible. Dr. Sobande emphasized that by equipping themselves with a strong educational foundation, they would be better prepared to give back to society in meaningful ways. His words resonated with the students, inspiring them to continue their pursuit of excellence and to make a positive impact on the world through their future careers in pharmacy.
The association's day-long event did not end with the conference. Tomorrow's schedule promises even more exciting activities, such as health outreach initiatives aimed at giving back to the community. The students' dedication to making a positive impact beyond the conference walls is truly commendable.
The "Emerge 2023" conference organized by the Pharmaceutical Association of Nigerian Students of Olabisi Onabanjo University chapter showcases the commitment and passion of the next generation of pharmaceutical professionals.