OGUN SSG TELLS CONSTITUENTS TO SETTLE THEIR INDIFFERENCE AND FORGE AHEAD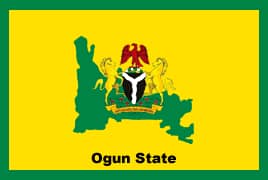 Secretary to Ogun State Government, Mr. Tokunbo Talabi has called on party members and stalwarts in Ifelodun State Constituency that the time has come for them to close ranks and reconcile with all disgruntled members of the party irrespective of their differences.
Talabi gave the charge during the constituency's meeting held at Imososi Primary School, Ago-Iwoye, Ijebu North Local Government Area of the state, noting that there are bound to be differences among groups of people because they come from different backgrounds while their views may sometime differ but they must have a way of reaching agreement on every issue.
The SSG who expressed his delight at the large turnout of the crowd who had thronged the venue admonished them to be their brother's keeper and encourage those who are yet to collect their Permanent Voters Card to do so without delay, he also advised them to conduct themselves peacefully even in the face of provocation to ensure peaceful co-existence.