LAGOS GOVERNMENT URGES RESIDENTS OF RIVER BANKS TO RELOCATE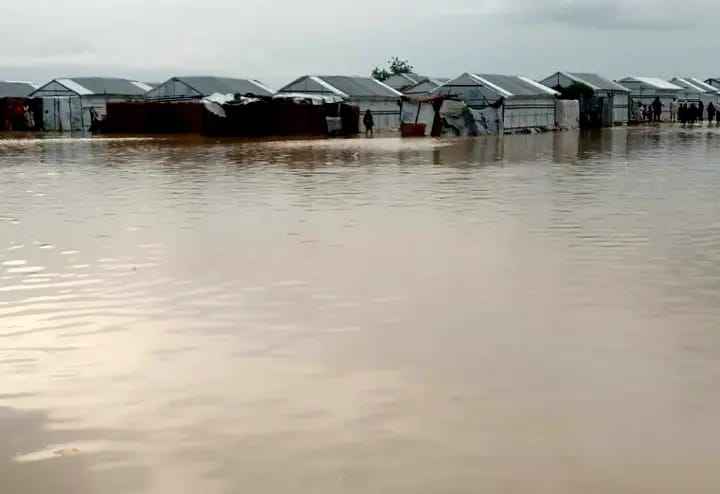 Following the Persistent rainfall which has left parts of Lagos state submerged in water, The state Government through the Commissioner for Environment and Water Resources, Tunji Bello, has urged residents of River Banks to prepare relocate.
This comes up after a meeting convened by Lagos State Government of all critical stakeholders to evaluate the state's preparedness for any eventuality over the ravaging massive flooding across the states of the federation.
The commissioner,said that as a result of the latest development in flooding activities in the state, residents of all identified areas like: Ketu, Alapere, Agric, Owode onirin, Ajegunle, Alagbole, Kara, Isheri olowora, Araromi Otun orisha community, Agiliti, Maidan, Mile 12, Odo ogun, Owode elede, Agboyi 1, Agboyi II, Agboyi III which are banks to the Ogun River were alerted to be ready to relocate at any given time.
He stressed that residents fail to realize that the position and location of Lagos State on the map makes the state's Lagoon the convergence point of all water from the Ogun River, Ona Ibu River, Osun River, Sasha River that runs across many South West States.
Bello, explained that the state is also working in concert with the Ogun Oshun River Basin Development Authority to ensure that rain water releases that pass through the Oyan Dam have a minimal negative impact on the residents.
The commissioner, reiterated that the state, through the Office of Drainage Services and Water Resources has embarked on massive dredging and cleaning of all primary and secondary collectors across the state.
'This is in addition to construction of new channels as well as deployment of the quick response Emergency Flood Abatement Gang to free up manholes and black spots all to ensure that the drains perform at optimum capacity to be able to contain runoffs," he stated.
Also speaking, the Permanent Secretary in the Office of Drainage Services and Water Resources, Engineer Nurudeen Shodeinde assured residents that the state government "is upping the ante" in terms of its preparedness on a 24 hour basis.
He commended Governor Sanwo-Olu for always providing the financial wherewithal to the ministry which has enabled it actualise many of its plans and programme to ensure a flood free Lagos.