SAGAMU DAY 38TH ANNIVERSARY DAY 2: INTER SECONDARY SCHOOL MARATHON RACE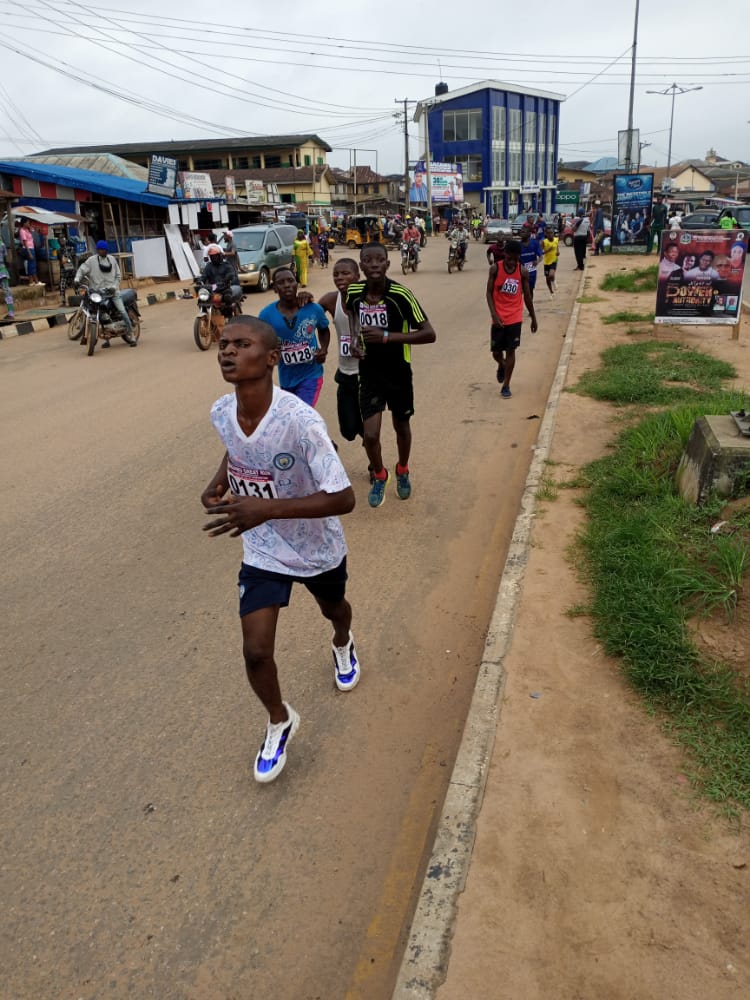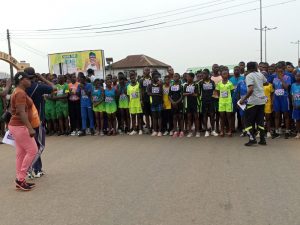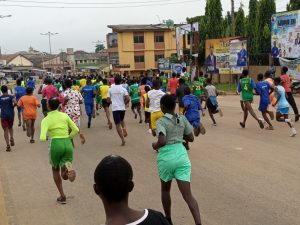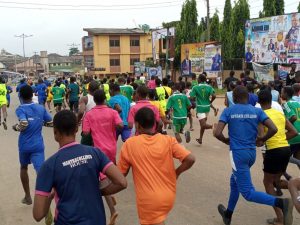 To mark the Day 2 of the 2022 Sagamu day celebration, the Sagamu Development Association has organized a marathon among secondary schools in the region.
The students converged at the Palace of the Akarigbo on Friday, 28th October 2022, as early as 7am, while the race itself started by 8:30am.
To guarantee the safety of the participants, on the ground were men of Ogun State Traffic Compliance and Enforcement Corps (TRACE), who were charged with directing the flow of traffic.
The aim of the Marathon race is to promote the spirit of sportsmanship amongst Secondary school students in Sagamu Local Government Area, while at the same time providing them with an environment to come together and create healthy social ties.