GATEWAY FRONT MOVEMENT ORGANIZES EMPOWERMENT PROGRAMME/ MEDICAL OUTREACH AT IKENNE LGA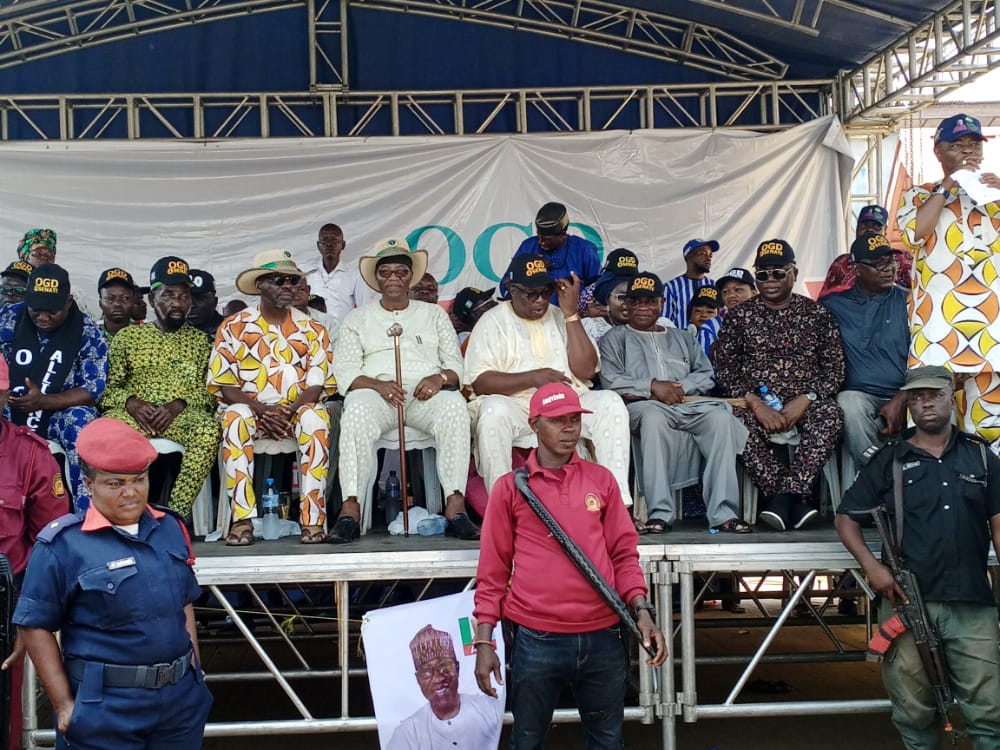 The former governor of ogun state and Ogun East senatorial candidate, Otunba Gbenga Daniel on Wednesday, November 2nd 2022, held an empowerment program at Ikenne Local Government area of Ogun state.
While speaking with REMOTV correspondents, OGD stated that the gateway Front Foundation was birthed with a view to alleviating the economic hardship faced by the people of Ogun state about 25 years ago, and has since then brought succor to over a thousand beneficiaries.
He also stated that unlike other politicians who remember the poor suffering masses during campaigns, the empowerment program has witnessed a high level of consistency in and not current.
Moving on, OGD enjoined the good people of Ikenne constituency to vote wisely in the forthcoming presidential elections, he implored them to vote Asiwaju Bola Ahmed Tinubu, as he was the man who has all it takes to spur Nigeria onto the next level of greatness, development, and stability.
Furthermore, bearing in mind the financial constraint that has hindered a lot of brilliant student from furthering their Educational pursuit, the Former governor awarded a scholarship of N100,000 each to 10 indigent students of the community from the primary section upwards to those in tertiary institutions across the length and breadth of the country.
The Gateway Front Foundation with Chike Okoli Foundation and Emzor Pharmaceutical carried out a free Medical outreach for those that needed health care services.
The program Coordinator for Chike Okoli Foundation, Obi Adamchukwu, stated that the essence of the outreach was to raise awareness of cardiovascular diseases, with the Chike Okoli Foundation carrying out free medical test while Emzor pharmaceuticals assisted with the provision of free medical primary drugs.
She described the massive turn up as proof that people were taking their health more seriously nowadays than they did in the time past.
Omoba Lukman Adenekan hailed Otunba Daniel's doggedness and charismatic leadership that has endeared him to the people of Ikenne, saying that come 2023, the youths in Ikenne Local Government will rally round him and ensure that his senatorial ambition is achieved.
Some prizes won during the raffle draw were; Sewing Machines, Grinding engines, Motorcycles, and the star prize being a Toyota Corolla Model car.
Beneficiaries of both the Empowerment program and medical outreach expressed their gratitude to Otunba Gbenga Daniel, describing him as a man of the people with a heart of gold.
In attendance were many dignitaries, including the Ikenne Local Government chairman, Olusegun Ogunleye.
By Tsavbee Justine Iorwuese