Adeola Azeez commissions Telecommunication mast in Ijebu North East LGA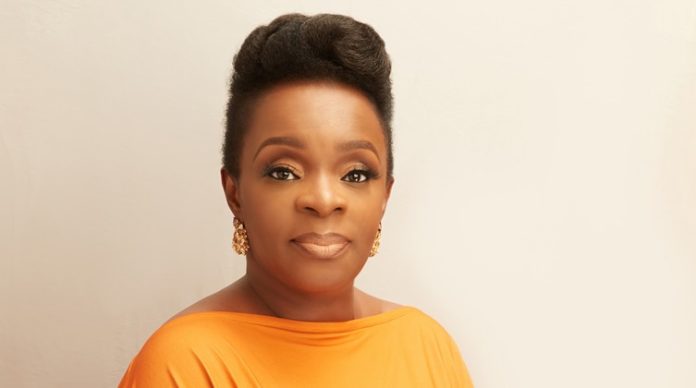 Social Democratic Party (SDP) Candidate for Ijebu Central Federal Constituency, Adeola Azeez, has commissioned an Airtel Telecommunication mast at Eyin-Oshun community, in Ijebu North East Local Government Area of Ogun State.
Azeez, while commissioning the project, said she partnered with Airtel to install the mast in the community, in order to enable the villagers, especially the farmers to communicate with off-takers of their farm produce to boost agricultural productivity in the area.
She lamented that Eyin-Oshun, a community hosting 52 villages, lacks a telecommunication mast, especially in this 21st century, where technology is used for business transactions and the security of the lives and properties of people.
The ex-banker, who explained the plight experienced by the indigenes to communicate to their loved ones and family members living far away, as well as off-takers of their farm produce, said that they had to climb a tree or roof of their house to receive a network before they could communicate.
She also divulged that the mast would assist the locals to call for security purposes if they suspect strange faces or found themselves in a difficult situation that urgently needed police or other security agencies' attention while asking them to protect the mobile network and make better use of it.
Azeez, who said that the presence of the mast would bring growth and development to the community, said that the project was also an avenue for the telecommunication company to expand its reach as both community and the firm needed each other to expand their various businesses.
She said, "I partnered with a reliable telecommunication company (Airtel) and we were able to facilitate this project. What they do I'm told is to communicate, the people had to hang their mobile phones on the tree. Who does that in this stone age, so, I just have a compulsion for development to begin in Eyin-Oshun.
"Eyin Oshun is a vital community hosting 52 communities, they have no road, they have no light, they have no communication, this will help them especially when they are going to harvest today they will be able to communicate with off-takers so that they can come for faster their farm produce. This will make their plan, and arrange themselves to turn around their farm produce. They cannot be doing business without communication.
"On security, if there is a problem they will be able to pick up their phone and call for security agencies for rescue. In all aspects of security, it is a welcome developmental achievement as far as I am concerned I am able to help Eyin-Oshin", she added.
The technician in charge of the project, Mr AbdulGafar Elegbede, said that the project is a modern network which would help the members of the community communicate with the off-takers of their farm produce and call any police station for security purposes.
One of the Baale(s) of the 52 Communities in Eyin-Oshun, Chief Pius Durojaiye, thanked Azeez for bringing the project to Eyin-Oshun, saying that it would make network reception easier for the villagers to communicate with their business dealers or off-takers of their farm produce.