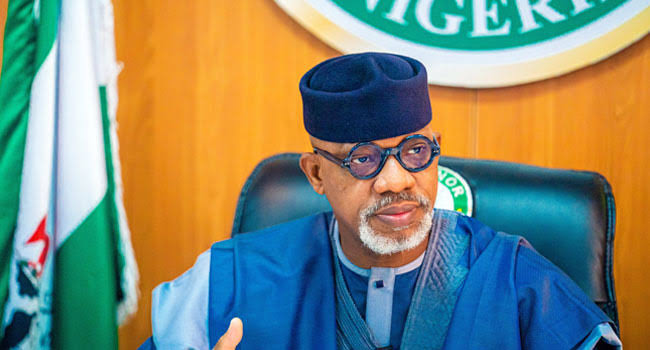 The Ogun state Governor, Dapo Abiodun who was at PenPushing Media at the Presidential Lodge, Abeokuta yesterday as he played host to the management, described fake news as an issue that should concern all.
In his statement, he said no Society could be built on fake news but through well-researched and objective reportage by media practitioners
He said that his administration would continue to execute people-oriented projects that are equitable and fairly distributed across the state, adding that as a focused and business-minded administration, efforts would be geared towards meeting people's needs and allow its works to do the speaking.
Abiodun, who emphasised that though his administration might not make all roads motorable in his eight years tenure, said it would take a succession of focused, people-oriented and deliberate administrations to ensure that all infrastructural deficits are completely taken care of.
He described media as the vital link to democracy as they provide the checks and balances needed for democracy to strive.
Besides, he appreciated the media outfit for being supportive of his administration and especially lauded the outfit for extending the hand of fellowship to the less privileged, calling on other corporate entities to take a cue and make meaningful impact on the life of the people.