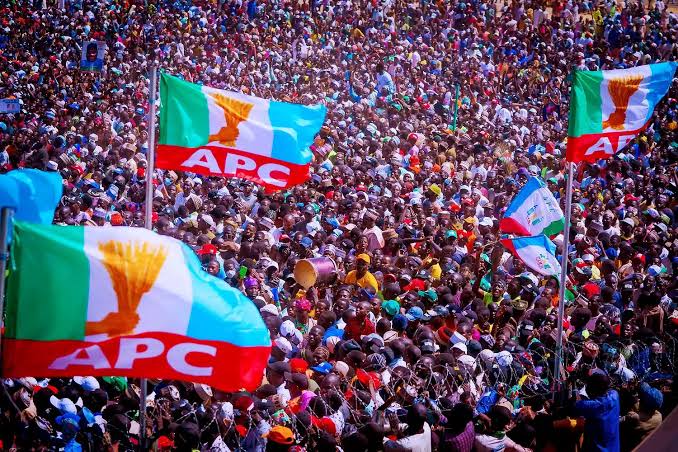 The All Progressives Congress (APC) in Ogun State on Sunday cautioned the people of the state against vote-buying ahead of the March 18 governorship and the house of assembly elections in the state.
The party made the call in a statement issued by its Publicity Secretary in the state, Tunde Oladunjoye, in Abeokuta, the state capital.
The statement read: "Beware of people taunting and touting to buy people with money. Our dear Ogun State is not for sale, no matter how they got their wealth or how much they are offering.
"Our immense gratitude to the people who voted massively for our party; it showed that our people are appreciative of good and exemplary governance by Prince Dapo Abiodun in the last three years and nine months.
"The party remarked that the good people of Ogun State should make the next governorship and state House of Assembly elections the icing on the cake, having chosen Asiwaju Bola Ahmed as President-elect, the only way to reap the fruits of our labour and benefits from the Bola Ahmed Tinubu presidency is to elect Prince Dapo Abiodun and all our candidates in the Saturday elections.
"The APC government led by Prince Dapo Abiodun has provided housing estates for the masses more than all previous governments put together. We have paid and continue to pay the minimum wage for workers and other welfare programmes."