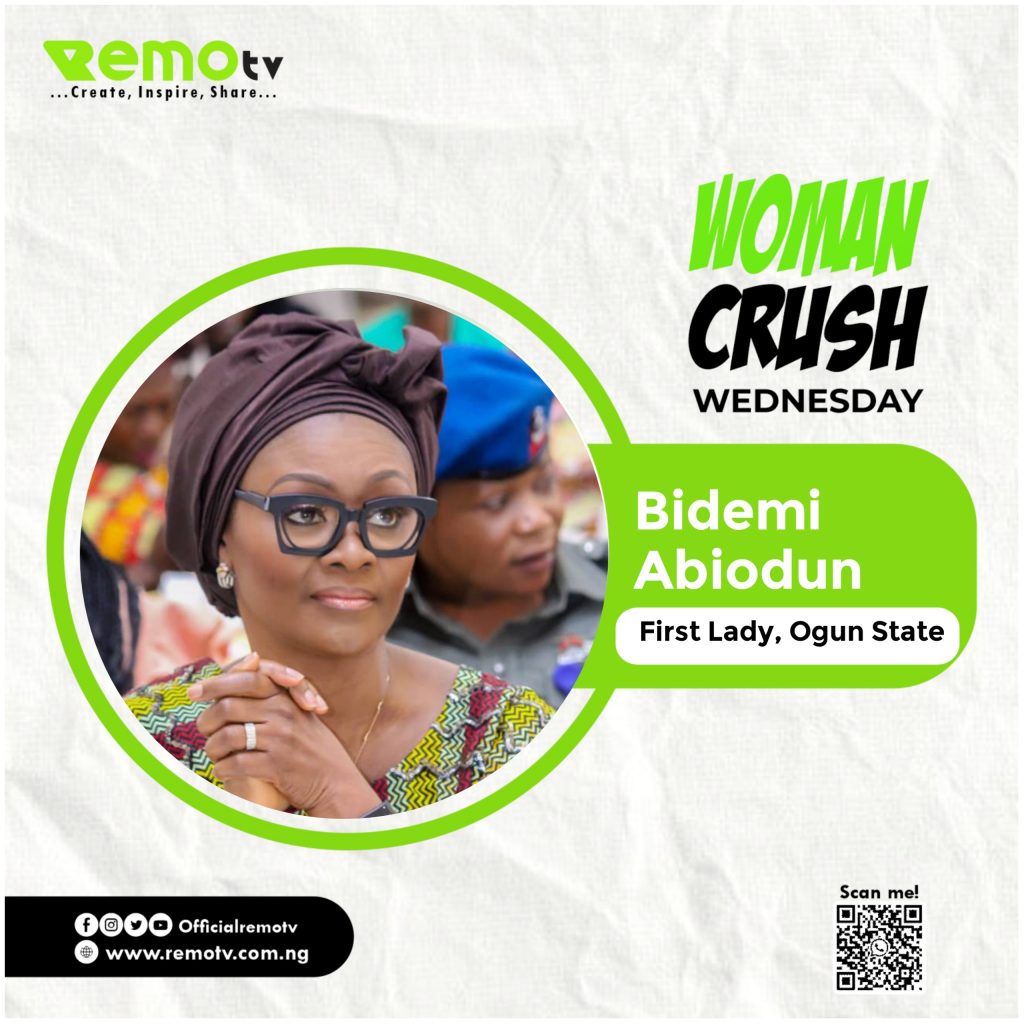 Bamidele Abiodun was born on 16 July to the family of Professor Oladipo Oduye, a former deputy vice chancellor at the University of Ibadan, Nigeria and the late Mrs Abimbola Wosilat Oduye both indigenes of Ilishan-Remo, Ogun State. She attended The International School, Ibadan for her secondary education and then obtained a Bachelor of Science Degree in Zoology from The University of Ibadan in 1988.
Abiodun entered the world of business and is passionate about women and children, who have received support from her through personal endowments. In June 2019 she was appointed as the United Nations Sustainable Development Champion by the Civil Society Coalition on Sustainable Development (CSCSD). As first lady of Ogun State, she has initiated several programs with a focus on social welfare, health, education, and poverty reduction. In the month of August 2019, Mrs. Abiodun, in partnership with Learn Africa Plc., donated 42,000 books to primary and secondary schools in Ogun State.
On the 6 February 2019 Abiodun partnered with First City Monument Bank (FCMB) on the SHEVENTURES program, an initiative focused on boosting the economic capacity of women by offering both financial and non-financial support to small and medium scale businesses owned by women.
#OfficialRemoTV
#RemoTV
#RemoTVWcW
#WomanCrushWednesday