HRH Oba Timothy Oyesola Akinsanya Celebrates Birthday, Coronation Anniversary in Grand Style of Royalty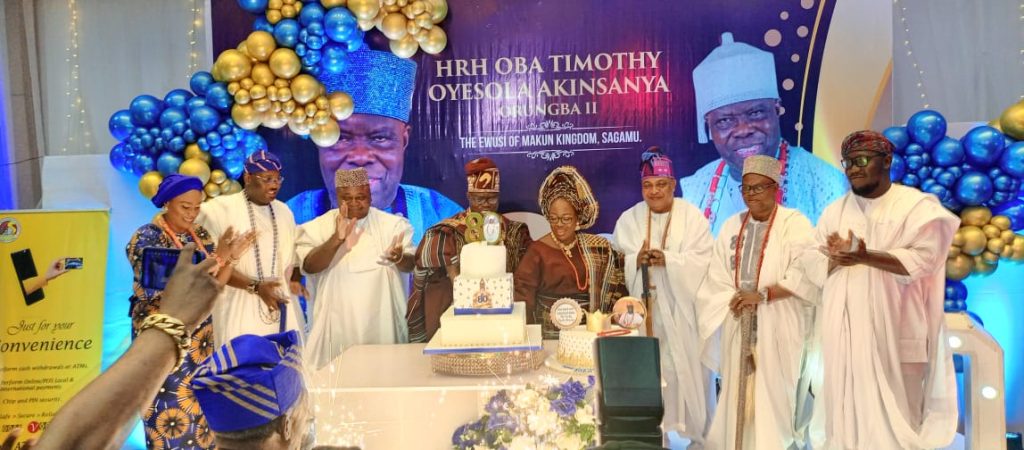 It was an atmosphere of celebration and royalty as kings, chiefs, princes, princesses, and politicians came all in to the city of Makun, yesterday, April 8th 2023 to celebrate the 80th birthday and 15th Coronation anniversary of the His Royal Highness, Oba Timothy Oyesola Akinsanya Orungba ll The Ewusi of Makun Kingdom, Sagamu.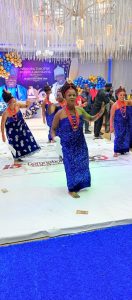 The event, which priorly started on Friday with the cultural display, took the touch of essence on Saturday, as the king in company of his Olori walked out in a matching outfit, looking radiant and exuding what royalty, class, and fashion is all about.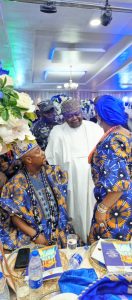 The Grand finale witnessed a perfect Cultural performance from the Benin dance group, who in their ability brought dance fusions and steps to their best.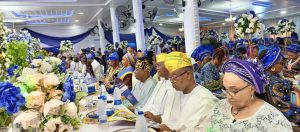 Some dignitaries in attendance are; prince Dapo Abiodun ably represented, Oba Dr. Babatunde Adewale Ajayi, Asiwaju S. K Onafowokan, Mr., Sammy Ogunjimi, Prince Abdul Abayomi.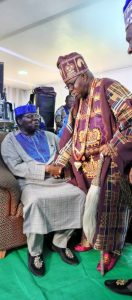 Others are; Hon Dewummi Oriyomi Onanuga, Aare Adetola Emmanuelking, Hon Oladipupo Adebutu (LADO), kings, queens, and many other personalities to reckon with.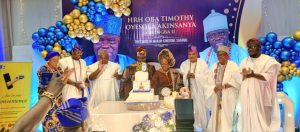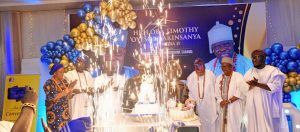 "Now quickly to the reason we are here, our Kabiyesi has decided to mark this double celebration with notable landmarks, among which are; to express his gratitude to the almighty God for making it possible for him to witness this special day of double celebration, to have fun with his subjects. This is the proposed construction of a police station at Ewu-oliwo, the fastest growing community in Makun; and lastly to promote the rich cultural heritage of Makun, by commencing the construction of Obaruwa cultural center" Prince Abdul said in the opening speech.
Contributing to the donations of proposed projects in Makun Kingdom, Honorable Oladipupo Adebutu (LADO) donated Ten million Naira (10,000,000), and in addition, another Ten million Naira for Special use and development for the palace and king of Ewusi of Makun, which brings his total donation to twenty Million Naira.
Joining the Ewusi of Makun Kingdom to cut the celebration cake are; The Akarigbo of Remo land, Oba Adewale Babatunde Ajayi, Honorable Ladi Adebutu, Oriyomi Onanuga (Ijaya), Hon. Ademola Adeniran(Sapele), Kings, Queens, family members and well-wishers, which was properly moderated by Asiwaju SK Onafowokan.
The Ewusi of Makun and other royalties got treated to a superb moment of dancing and body shaking as King Ebenezer Obey and his crew sang melodiously.
The birthday and coronation celebration will be rounded off today with a Thanksgiving service at United African Methodist Church "Sagamu Diocese.
By: Ogunleye Oluwapelumi