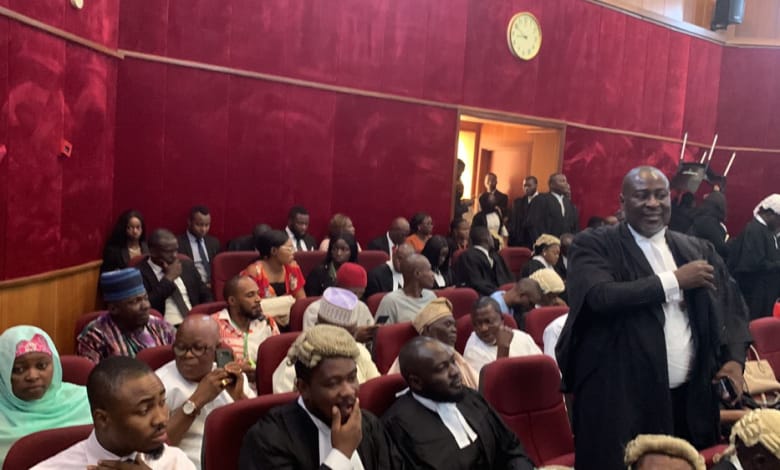 The representatives of the Labour Party Presidential Election Petitions were dismissed by the court after a drama unfold today.
It was gathered that it is customary in court proceedings, parties are required to announce their appearance when the judges enter the courtroom. This allows the lawyers involved in the case to do the same.
During today proceedings, the presidential candidate of the Labour Party, Peter Obi, stood up to announce his appearance as the first petitioner. Following him, the Labour Party's national women leader, Mrs. Dudu Manuga, announced her appearance as the second representative of the party.
However, while Obi and Manuga were speaking, Lamidi Apapa, the factional chairman of the Labour Party, stood up to identify himself.
Despite not being given a microphone, he declared himself as the chairman of the party and interrupted Manuga, asserting that he was the true representative of the Labour Party.
The five-man panel of the court, led by Justice Haruna Tsammani, expressed clear displeasure with the unfolding situation. The judge made it clear that they would not recognize anyone claiming to represent the Labour Party. He acknowledged Obi's appearance as the first petitioner but did not acknowledge any representatives from the party.