Governor Dapo Abiodun Holds Consultative Meeting with APC State working Committee, Local Government Chairmen, Others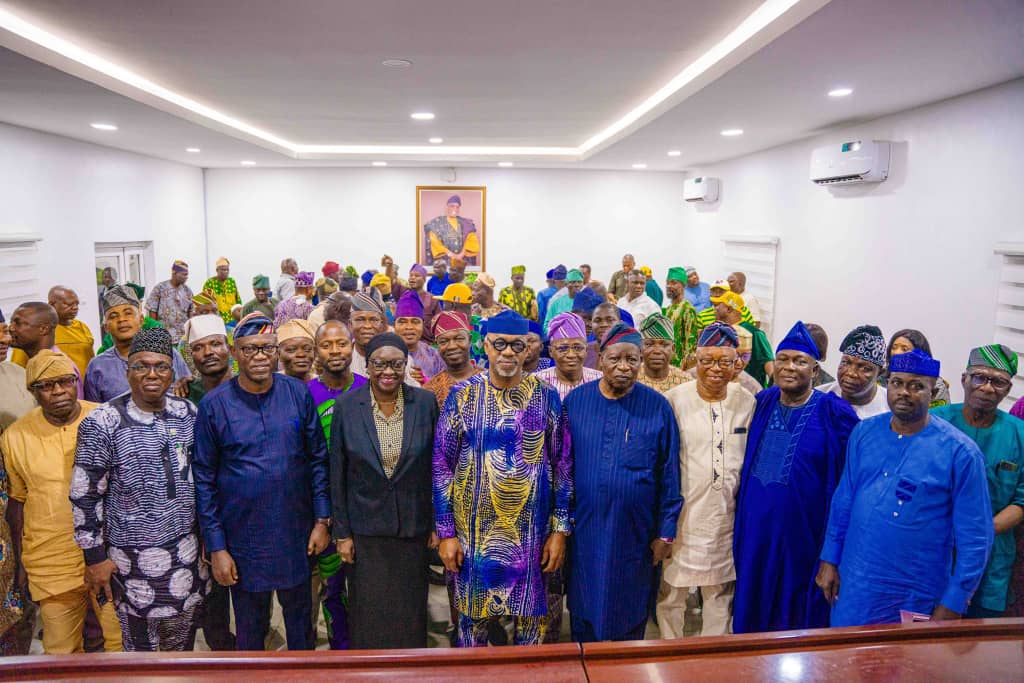 By: Ogunleye Oluwapelumi
In a significant move towards fostering unity and collaboration within the All Progressives Congress (APC) in Ogun State, Governor Dapo Abiodun recently convened a consultative meeting. The gathering brought together members of the APC State Working Committee, Local Government Party Chairmen, and Secretaries from all Twenty Local Government Areas of the state. The meeting, held yesterday, served as a platform for open discussions and strategic planning, aimed at further strengthening the party's structure and advancing its goals in Ogun State.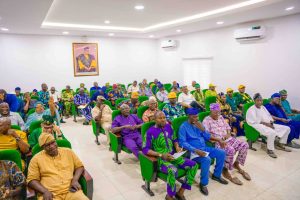 Governor Abiodun's consultative meeting underscored his commitment to inclusive governance and effective party leadership. By engaging with key stakeholders at the state and local levels, the governor demonstrated a proactive approach to address the needs and concerns of the APC members.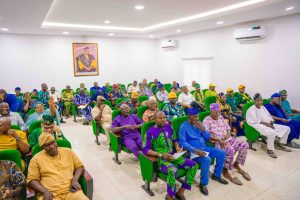 The meeting provided an opportunity for constructive dialogue, enabling party leaders to share ideas, exchange views, and collectively chart the course for the party's success in Ogun State. This collaborative effort is expected to enhance party cohesion and contribute to the overall development of the state.