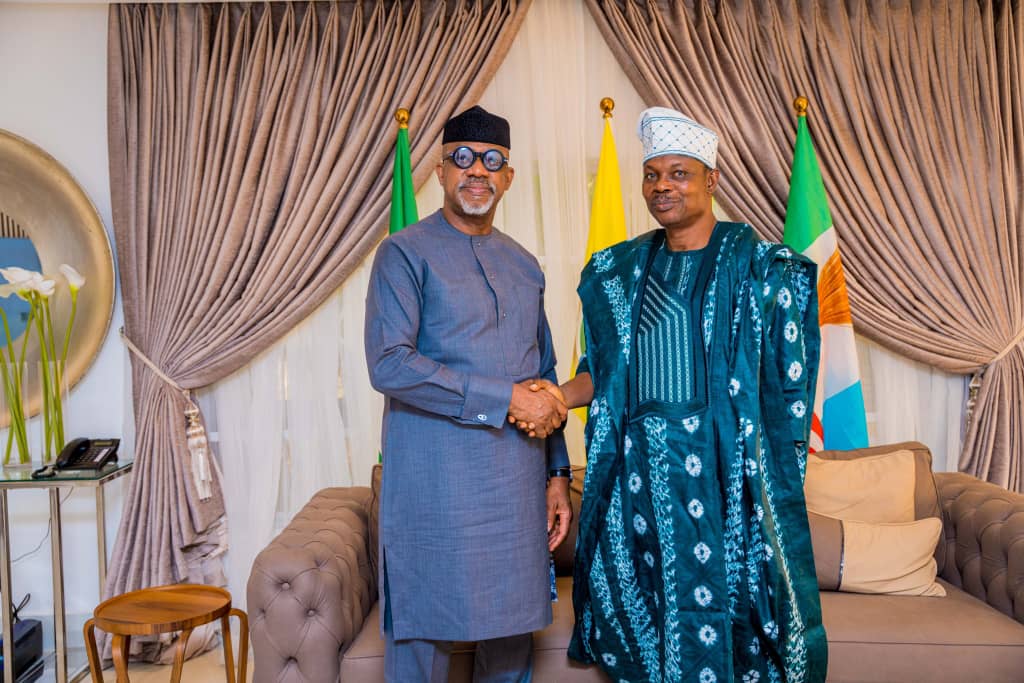 By: Ogunleye Oluwapelumi
Governor Dapo Abiodun of Ogun State warmly welcomed the Honourable Minister of State – Environment, Dr. Iziaq Kunle Salako, during his recent courtesy visit. Expressing his unwavering commitment, Governor Abiodun pledged full support to the minister's office, recognizing the significance of their collaboration in realizing President Bola Ahmed Tinubu's "Renewed Hope" Agenda. Governor Abiodun aims to contribute his meaningful quota towards the agenda's success, ensuring a brighter future for Ogun State.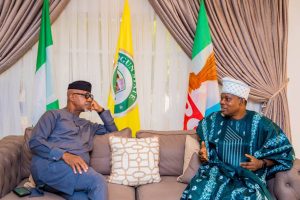 During the visit, Governor Abiodun reiterated his dedication to the development and progress of Ogun State. By aligning with the Honourable Minister of State – Environment's agenda, the Governor aims to contribute towards the realization of President Tinubu's vision for renewed hope. This collaboration underscores the importance of strong partnerships in driving positive change and achieving sustainable development in the region.