Minister Reveals Plan To Have New Theme Song For Nigeria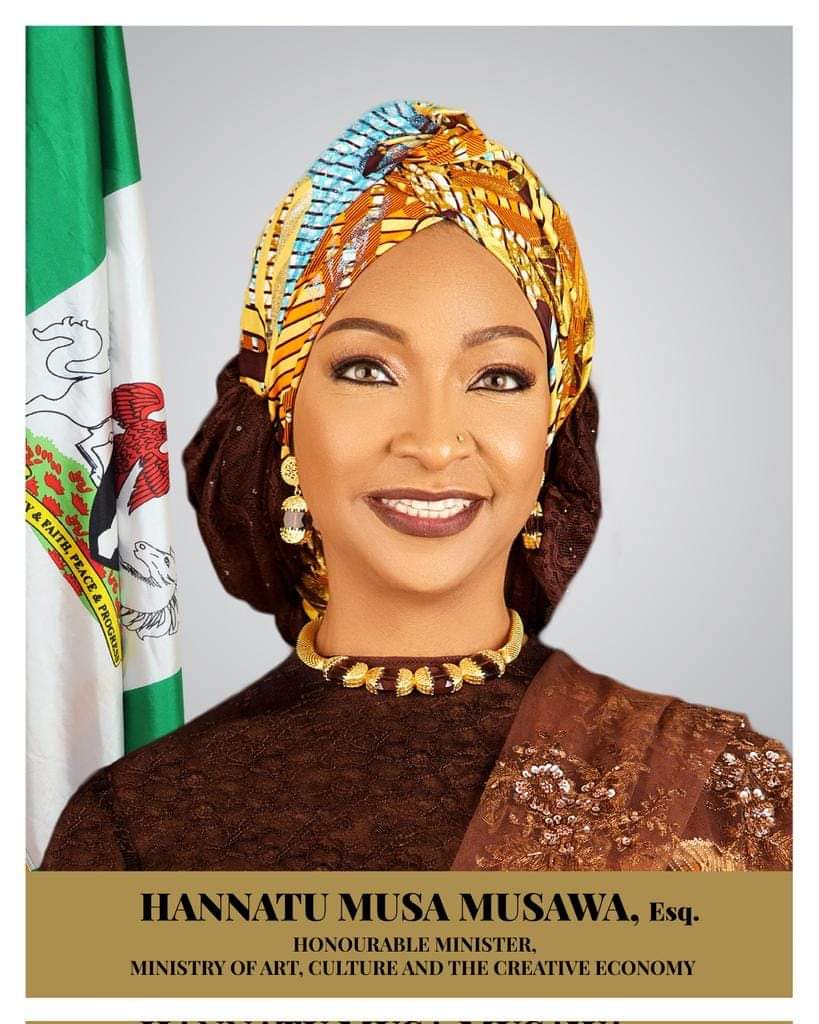 By: JP Ashedzi
Following the appointment of Barr. Hannatu Musa Musawa (Esq.) as Minister of Art, Culture and the Creative Economy, she has revealed her plans for the country.
The first female minister to hold the portfolio has announced that one of her key plans in the immediate is to have a national theme song for the Nigerian brand. She, therefore encouraged Nigerian Song Writers and Music Artists from the Six Geopolitical Zones of the country to begin to think in that direction.
The Minister was received by the Permanent Secretary, Directors, and other Senior Officers as well as members of Staff of the Ministry with loud ovation.
In a brief remark, the Minister who expressed delight with the warm reception, specially appreciated President Bola Ahmed Tinubu GCFR for considering her worthy to serve in such a capacity.
Hon. Dr. Maryam Danjaki She promised to give her best to the rebranding of Nigeria's image. The Minister maintained that the country can no longer be associated with negativity such as poverty, fraud, terrorism and other forms of criminality.
Barr Musa-Musawa however said to change the nation's image positively beyond the shores of this country will require the collective support of all well-meaning Nigerians.
She noted that the Nigerian Creative Industry has come of age and it is time to project it in a new exportable dimension for improved foreign earnings. Hence, she said Nigerians should expect innovative and inspiring concepts that will drive and support this Sector in the coming weeks".