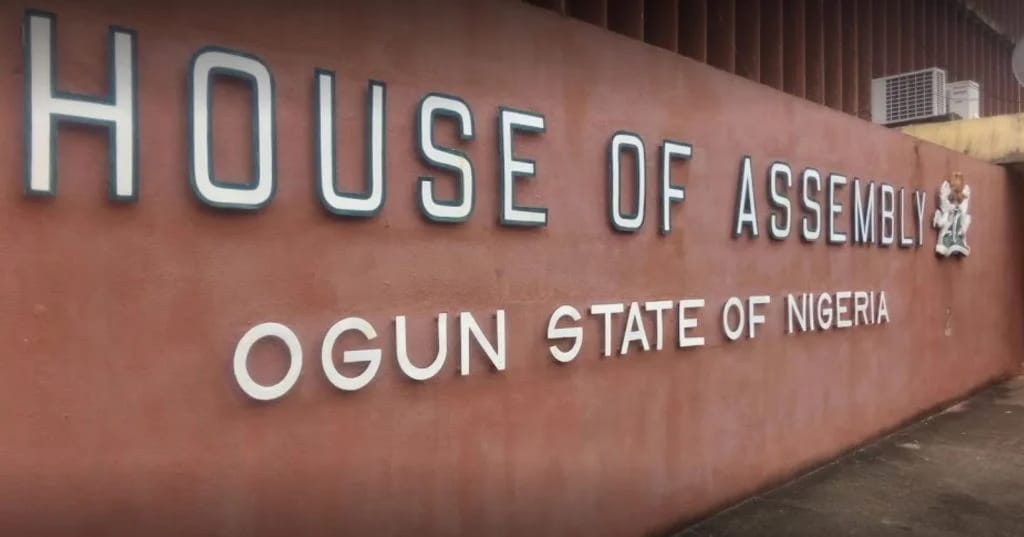 JP Ashedzi
On Thursday, the Ogun House of Assembly held a plenary session. The House said it will soon conduct a stakeholders' forum with a view to amending the State Anti-land Grabbing law of 2016 in response to complaints about residents about the menace of land grabbers.
The review of the law titled: "the Prohibition of Forcible Occupation of Landed Properties Law 2016", will enable the Assembly to address rampant cases of land-grabbing being recorded recently in the State.
Ogun Speaker, Olakunle Oluomo, while responding to the presentation of petitions by some lawmakers during the plenary session held at the Assembly Complex, Oke-Mosan, Abeokuta.
The Speaker condemned in strong terms, the life threatening and violent conducts of land grabbers in the State in recent times.
He noted that the amendment of the law became necessary to re-consider the diverse opinions of relevant stakeholders in the sector to give a more effective implementation framework to the law.
Olumo commended the Surveyor General of the State for setting up a task-force towards the enforcement of the Law.
He added that the 10th Assembly under his leadership remained committed to collaborating with Government Ministries, Departments and Agencies as well as relevant professional bodies amongst others to carry out an immediate amendment on the law.
In another development, eight bills, including: Ogun State Legislative Funds Management Law, 2023, Ogun State Judiciary Funds Management Law, 2023, The Ogun State Legislative Officers Administration of Pensions Law scaled first reading on the floor of the House as the Clerk and Head of Legislative Service, Mr. Deji Adeyemo read the long titles of the bills before the lawmakers.