OGSG Begins Payment of New Salaries to Beneficiaries of 2021 Promotion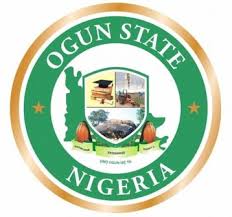 In fulfilment of his promise to implement the payment of incremental salary of the 2021 Promotion in September, the Governor of ogun state, Prince Dapo Abiodun has approved the immediate payment of new salary to beneficiaries of the 2021 Promotion.
The State Head of Service, Mr. Kolawole Fagbohun made this known in his office at Oke-Mosan, Abeokuta while fielding questions from journalists.
He said the 2021 and 2022 promotion letters were released to deserving Civil/Public Servants of the State in August 2023 with the assurance that the implementation of 2021 will take effect from September while that of 2022 in December.
"The implementation, which represents the government's demonstration at enhancing the welfare of Public Service and ensuring the healthy wellbeing of its workers, further complements government efforts in the 'Building Our Future Together' Agenda of the present administration" he noted.
Mr. Fagbohun added that while the implementation of 2022 promotion is expected in December, ''the State government, under the leadership of Prince Abiodun has embarked on various people-oriented policies and programmes, some of which are pivotal to his commitment towards the welfare and motivation of workers''.
The Head of Service said others are directed towards providing succour for the petrol subsidy removal by the Federal Government which included, the renewal of the State Public Service via the appointment of key personnel, allocation of Official Vehicles to Government Officials, approval of Site and Services for Civil/Public Servants, payment of hazard allowance to health workers, payment of peculiar allowance to deserving workers, and release of Compressed Natural Gas (CNG) bus to workers.