Ohanaeze Ndigbo Install Ani Victor Onyebuchi as Chief in Magnificent Celebration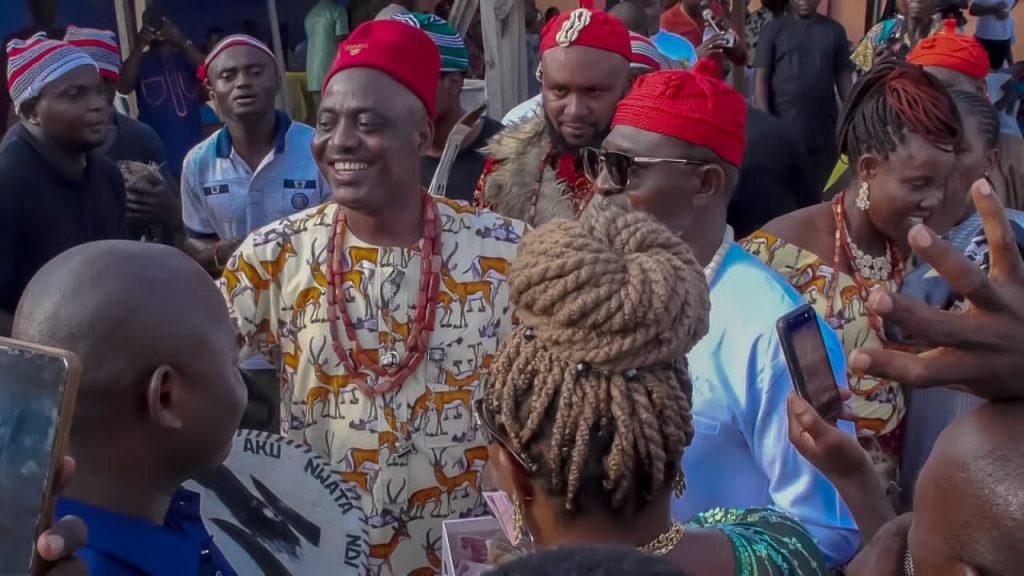 By: Naomi Ojeh
On Sunday, 19th August, the entire Ndigbos in Sagamu, Ogun state, gathered to celebrate the 2023 NEW YAM FESTIVAL in grand style.
This special celebration often comes with the installation of new chiefs, who have impacted the people and community in many ways. Such was the case with Mr Ani Victor Onyebuchi, an Igbo man from Ogboli/Ohaja autonomous Community, Enugu state.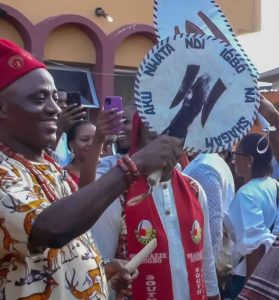 Mr Ani, a family man with a beautiful wife and five children, is the founder and CEO Vinkay Pharmacy and Stores located in Sagamu, Ogun State. He is a businessman and philanthropist whose good works for the less privileged within and outside Sagamu has not gone unnoticed.
For years, the now Chief Ani Victor has been a beacon of hope, bringing positive change to the Igbo community. His philanthropic endeavors have transformed lives, providing access to education, financial aid and so on– essentials that have elevated the standard of living for numerous people. Many testified to how he has helped many families get alleviated from poverty. He has also singlehandedly installed electricity in his village, awarded scholarships to many and empowered many successful businessmen within and outside Sagamu.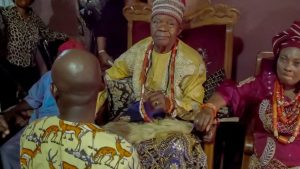 Testimonies were also endless with regards to his humility and gentleness, making him a true role model worthy of emulation. Although the chieftaincy title had been offered to him several times over the years, Chief Ani Victor finally decided to accept the call after years of decline.
On this note, the Ohanaeze and Eze in Council found him again worthy on merit to be conferred with the chieftaincy title, AKU CHINYERE NWATA 1 NDIGBO NA SHAGAM and his wife Lolo Lucy Olebuzo Ani, with the chieftaincy title of OSO DI EME MMA NDIGBO 1 NA SHAGAM.
The installation of Chief Mr Ani Victor Onyebuchi and his wife, Chief Lolo Lucy Olebuzo Ani, is not just a ceremony; it's a testament to the power of giving back.
Through his philanthropy and the support of the Igbo community, a brighter, more promising future is unfolding for many more people. Hence, why many family and friends gathered to celebrate with him and his family.