Dapo Abiodun Approves Appointment Of Four Permanent Secretaries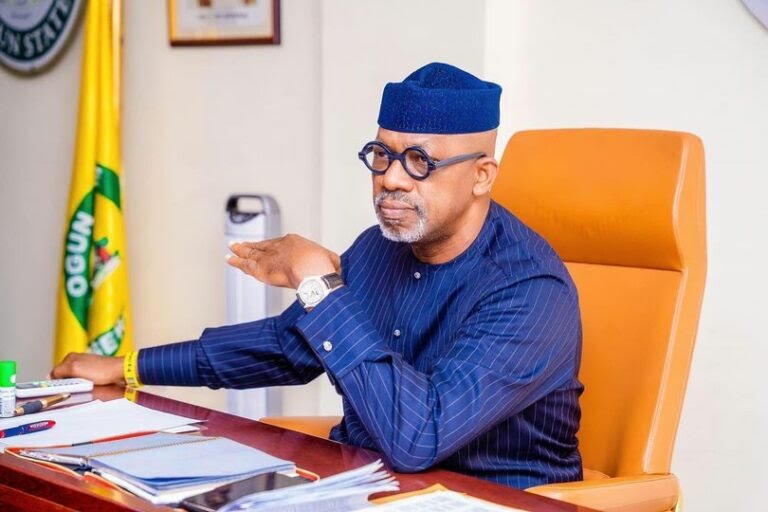 By JP Ashedzi
Head of Service (HOS) for the Ogun State Government Mr Kolawole Fagbohun, on Tuesday announced in a statement that Ogun governor Dapo Abiodun has approved the appointment of four new permanent secretaries into the state public service.
The new appointees are; Mrs Roseline Oluwatoyin Jacobs (Director, Administration and Supplies, Ministry of Special Duties and Inter Governmental Affairs); Mr Samuel Olugbenga Oyeleye (Director, Planning, Research and Statistics, Ministry of Information and Strategy); Mrs Kehinde Omobola Akinola (Director of Protocol, Bureau of Protocol and Ceremonies) and Mr Oladipo Foluke Ogunfowora (Director of Administration, Ogun State Television).
According to the statement, the appointment was based on merit, professionalism, inclusiveness, and seniority in the state's public service in tandem with the provision of section 208 (c) of the 1999 Constitution.
"The new appointees were carefully selected from the pool of Directors who were successful in the Ogun State Pipeline Leadership Development Programme conducted for Directors to be eligible for appointment into the position of permanent secretaries in the state public service," the statement said.
It also urged them to "demonstrate more than ever before, dedication, diligence and selflessness on their new roles and relentlessly pursue excellence in service as they join hands with other stakeholders in actualizing the Ogun State of our collective dream via the 'Building Our Future Together ' Agenda of the administration of His Excellency, Prince Dapo Abiodun, Governor of Ogun State."