Ondo Responds To Ogun Government On Community Encroachment.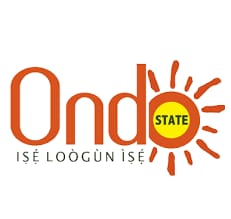 The Regent of Irokun Kingdom, in Ilaje Local Government Area of Ondo State, Princess Adeyinka Abejoye-Ogunyemi, has faulted the claim that their communities belong to Ogun State as alleged by the Ogun State.
The regent, however, insisted that the Irokun Kingdom "has always been an inseparable component of the Ilaje nation as part of Ondo State."
The Deputy Governor of Ogun State, Mrs Noimot Salako-Oyedele, had warned the Ondo State government to caution its citizens from encroaching on Ogun territory.
Salako-Oyedele also alleged that Ondo indigenes had launched on Ogun indigenes in the communities bordering the two states.
But reacting to the allegations, the Secretary of the Onirokun of Irokun in Ode Irokun, Emmanuel Ogunbajo, dismissed the claim by the Deputy Governor of Ogun State that "Irokun kingdom is part of Ogun State."
Ogunbajo said: "Irokun is an ancient Ilaje Kingdom whose people are Ilaje, speak undiluted Ilaje-Yoruba tongue within the territory of Ilaje Local Government Area of Ondo State and nothing will change that reality.
"The immediate past Olurokun Oba Olowoniyi Abejoye, whose daughter, Princess Adeyinka Abejoye-Ogunyemi, is now the Regent, was the 16th Olurokun of Irokun.
"On the claim of Olurokun being a member of the Ijebu Traditional Council, records in both Ondo and Ogun states show that as far back as 1920, the District Officer of Ijebu-Ode, in his letter N0. 71/1920 of July 9, 1920, to his Ondo Division counterpart, had confirmed that neither Irokun nor the village of Obi was in Ijebu country."
Speaking further, Ogunbajo said: "As confirmed by the Ijebu Traditional Council, Olurokun and Irokun have never been part of Ijebu but Ilaje Obaship arrangements.
"At the beginning of colonial administration, Ilaje land of which Irokun is an inseparable part was administered as part of the Colony of Lagos by the Resolution of the Legislative Council of the 12th day of November 1895 made under Ordinance 5 of 1890, in a joint administration with Epe.
"Ilaje in the coastal part is not contiguous with Ijebu which is north of it and was under the Abeokuta Province which had no coastal access as part of the Southern Protectorate."
"The resort to violence and intimidation by the Ogun State Government using the police and other security agents, including some miscreant immigrants within the Irokun kingdom, will not alter the status quo that Irokun kingdom is an integral part of Ilaje and Ondo State.
"On this, we are resolved and prepared to endure any hardship in its realisation in all generations," he stated.