Sagamu Community, Dignitaries,Family Members Unite to Celebrate Late Alhaja Afusat Abeke Aina's Life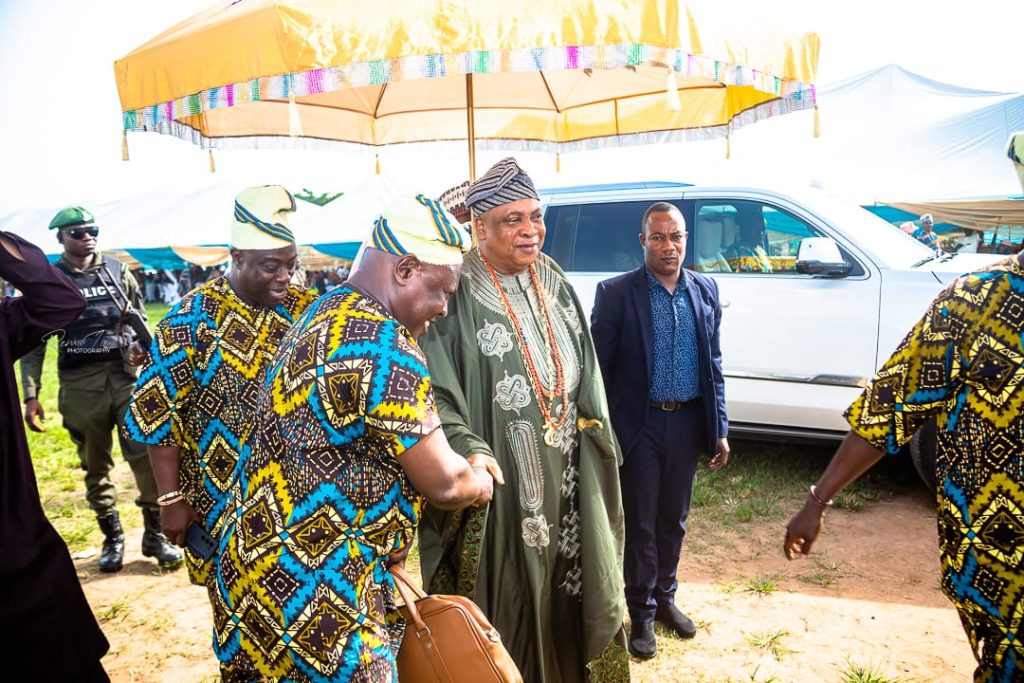 By: Ogunleye Oluwapelumi
The vibrant community of Sagamu joined esteemed dignitaries and family members in a heartfelt celebration of the remarkable life of Late Alhaja Afusat Abeke Aina (Nee Oyebanjo).
The grand event, held at the Methodist Theological Institute on Saturday, November 18, 2023, was organized by the Children,  chief of staff to the Akarigbo of Remo, Alhaji Aina Elias Abiodun, Alhaja Ejimot Ogunlaja, Deaconess Abibat Dixon, Pastor Taiwo Aina, Mr.Kehinde Aina, Pastor Adamson Aina and Ramota Ali, as a testament to their deep love and respect for their beloved mother.
The celebration was graced by the presence of notable dignitaries, including the Akarigbo and paramount ruler of Remo, Oba Adewale Babatunde Adewale Ajayi, Bamofin of Akarigbo Chief (Barr.) Adebayo Onafuwa, Abayomi Abdul (Awabat), Prince Adebayo Apelogun (All-Rounder), Ewusi of Makun, Sagamu, Oba Timothy Akinsanya, Elepe of Epe kingdom, Ebi of Idena,Negbuwa of Ibido and many more. Their attendance added a touch of honor and reverence to the occasion, symbolizing the profound impact Late Alhaja Afusat Abeke Aina had on the lives of those around her.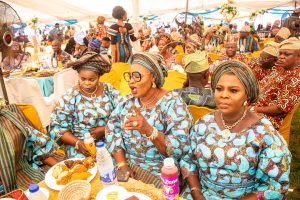 Alhaji Aina, in an interview, expressed his deep affection and admiration for his late mother, describing her as a loving and devoted figure in his life. The celebration served as a time for reflection and appreciation of the beautiful memories shared with Late Alhaja Afusat Abeke Aina, a woman who touched the hearts of many.
The atmosphere was filled with joy and resounding melodies as Musiliu Haruna Ishola, a renowned artist, graced the stage, captivating the audience with his soul-stirring apala music. The rhythmic beats and energetic dancing created an enchanting ambiance, bringing smiles and a sense of togetherness to all who attended the celebration.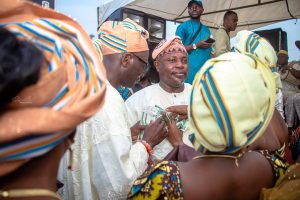 The presence of distinguished dignitaries and devoted family members, made the celebration a truly memorable event. It honored the life and legacy of Late Alhaja Afusat Abeke Aina, leaving an indelible mark on the hearts of all who had the privilege of being part of this extraordinary gathering.