SOON TO BE GIANTS OF THE GLOBE AND NOT JUST AFRICA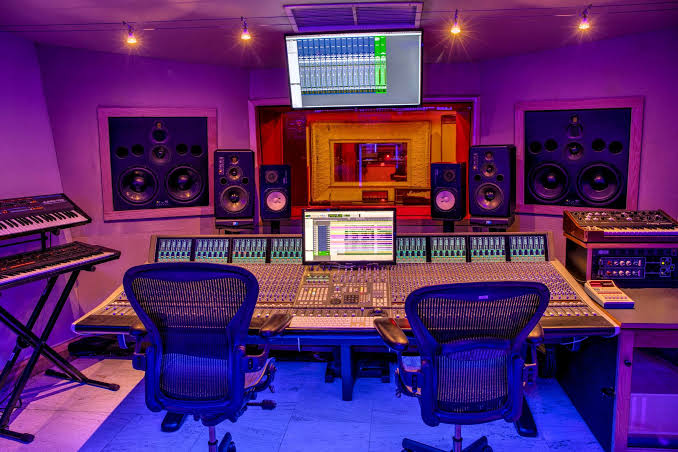 Gone are the days when Nigerians in the music industry sought recognition outside the shores of the country, there even existed rumors that the financially buoyant ones paid foreign artists considerable sums to get features on musical albums and tracks.
How true this is, I know not! For not once did I see proof to this allegation, so we can say "it was the work of malicious haters" hell bet on spreading the gospel of hate and envy. But hold up! Like they say "there's no smoke without fire", so probably there exists a slight possibility that there's an iota of truth to be found in the heap of "lies" being piled up, truthful lies you could daresay.
The big question then is, what brought about the change?
The answer lies in eight-letter words, "H A R D W O R K", there came the sudden awareness, the rebirth of an age-long practice hitherto forgotten, "to beat the best, you must be the best".
The Grammy Awards hanging on our "Country's" shelf is enough proof that Nigeria has really topped up its game, for those of you who don't know, The Grammy is the biggest music award and second-most-watched awards show on the planet after the Oscars.
Nigerian artists had earned the right to perform alongside legends, competing and excelling at the grandest stages.
Songs like African Queen by 2face were released in 2004 The record is off 2face Idibia's debut album, Face2Face which sold over 2 Million copies locally in the release year.
The song African Queen got international recognition when it was used as a soundtrack for the 2006 romantic comedy, Phat Girlz which was directed by Nnegest Likké and starred comedienne Mo'Nique as a lead actress.
Furthermore, the song "Oliver Twist" by Nigeria's very own D'banj which was released in the United on 11 May 2012, debuting at number nine on the UK singles chart, the song went on the Nigerian artiste a deal in Kanye's Good music.
In September 2020, Wizkid became the first African in history to be certified Gold in the United States as a result of his works with Drake in the song come closer which sold 500,000 units
Other songs like YE by Grammy winner Burna Boy, released in 2018 also gained international recognition as it received over 11 streams across major platforms in the United States.
'Fall' by Davido is not left out, the song which was released in 2020 received over 40 million streams and was certified gold by the Recording Industry Association of America (RIAA) and Music Canada.
All the above-mentioned and lots more were global thrillers, 2022 has produced even far better songs that are rated alongside the best of the best.
With the awards pouring in from different quarters and our artiste getting better and better, I bet the FUTURE IS NIGERIAN