COLLECTIVES CLUB OF REMO DONATES DRUGS WORTH OVER TEN MILLION NAIRA TO OOUTH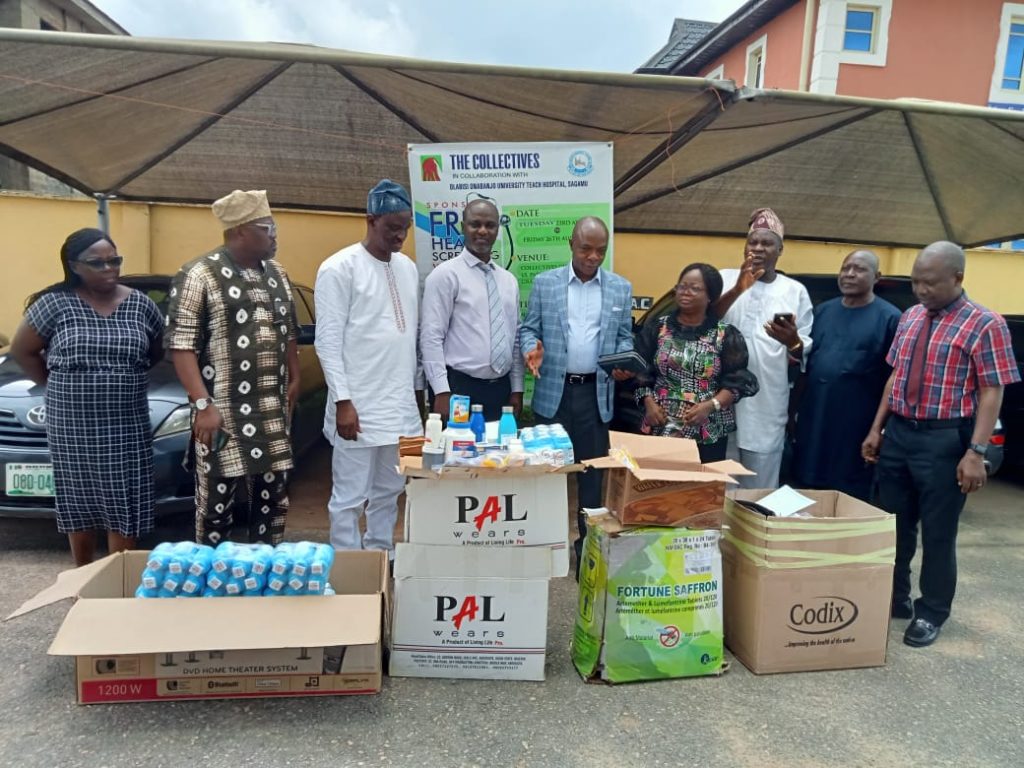 The Collectives Club of Remo has donated excess drugs worth over ten million Naira, from the club's recently concluded free health week in August to Olabisi Onabanjo University Teaching Hospital in Sagamu, Ogun State.
The president of the over 20 years old Collectives Club, Engineer Wole Ogunsanya, who linked the reason for the free health week to the realization of the club, for the necessity of health security among people in the community, said the health week organized in August has treated over 4000 people and conducted surgeries for over 50 people.
According to the President of the club Engineer Wole Ogunsanya, the drugs are excesses from the health week, donated to OOUTH to appreciate them for peaceful collaboration during the free health week.
While appreciating the Management and Board of OOUTH, he said, "you have provided us with nurses and doctors to help attend to thousands of people during the health week, and we are grateful for it even as we hope that the partnership continues, so we can continue to help the community with our joint efforts, on a yearly basis".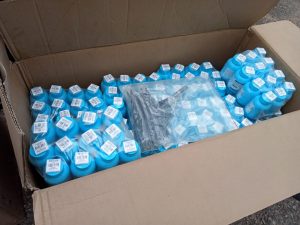 He also noted that the drugs administered to people during the health week had all been imported and cost over #60million. "The excess cannot be left to waste, and that is why we are donating it to OOUTH. We trust them to do justice to the drugs by giving them freely, only to patients who have the least means of affording it."
He, however, suggested that primary health centers in three communities namely: Ode-Remo, Ode-Lemo, and Imuren be given access to the free drugs.
The Chief Medical Director of OOUTH, Dr. Fatungase who was represented by Dr. Edward Jagun appreciated the club for the kind gesture towards the hospital and the community while assuring the club that proper strategies will be put into place to ensure free and effective administration of the drugs to the needy.
Mr. Victor Ogunfowokan, the owner of MRS filling station, who also witnessed the donation of the drugs by The Collectives Club, gave his appreciation and reiterated his hope in the management of the hospital to administer the drugs freely to people without being partial.