REMO STARS EMERGES WINNER OF OPTIMA ENERGY GOLD CUP 2022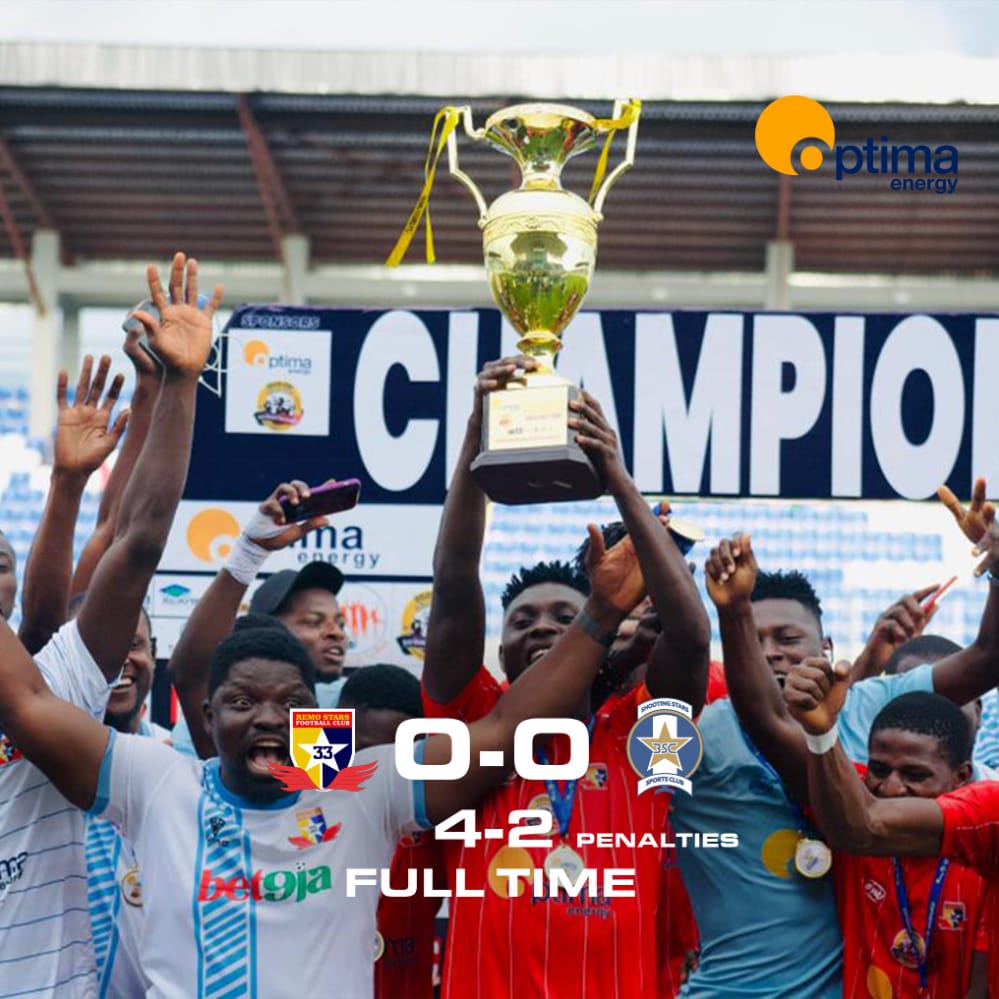 The Remo stars of Ikenne on Saturday, 1st October 2022, emerged winners of the 10th edition of the Optima Energy Gold Cup after defeating shooting stars 4-2 on penalty after a barren 90 minutes of play.
Both teams had their chances in the first and
second half to take the lead, but all of their efforts either hit the bar or way off target. This caused a lot of aggravation from both the bench and on field players.
Coach Dan Ogunmodede speaking to our reporter after the game said "I'm happy and elated as this victory will be one of my best so far. This means a lot as it has made me understood my players well and this is a good one for us".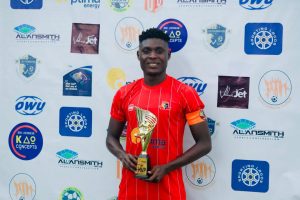 "This will make us prepare for the coming NPFL season, as I now understand our strength and weakness. We'd work on it and I believe we are going to get better" he added.
The captain of the team, Nduka Junior, was awarded the most valuable player of the optima energy gold cup 2022.