ROYALTY, MAJESTY AND THE CROWN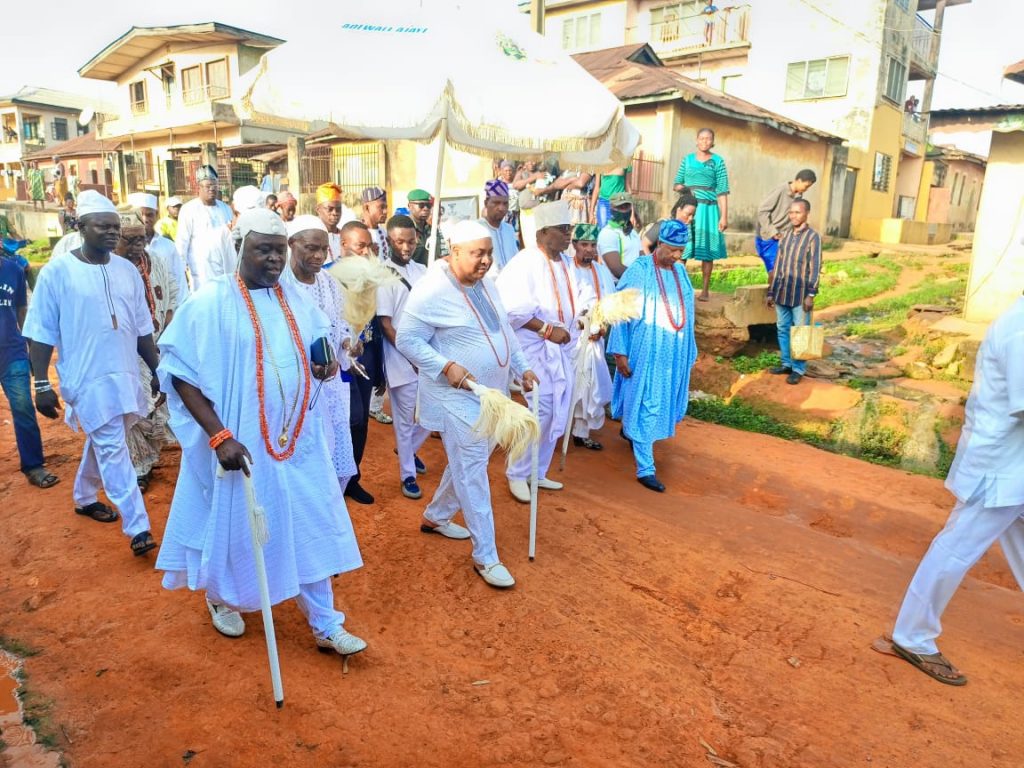 In the real context, majesty and sovereignty isn't known by just the celebration or mark of it, but often times by the carriage, attitude, and aura displayed by the carrier. In history, we've read and heard about kings, monarchs, queens, and emperors who were not respected even with their respective crowns, not for anything different, but because of the negativity sighted evidently in their characters, sense of judgement and mode of administration.
Against the above, the paramount ruler, Akarigbo of Remo land, HRM Oba Babatunde Ajayi Victor Adewale, is indeed a positive aura of excellence, majesty and intense impact on societal behavior from his subjects.
Born on December 5, 1962, to the Royal Torungunwa Ruling House of Sagamu, Oba Ajayi, obtained a Bachelor of Science degree in Social Sciences at the University of Ibadan between 1981 and 1984 and an Associate Member of the Institute of Chartered Accountants of Nigeria (ICAN) in 1989. He is an expert in Insolvency and Restructuring, spanning over 20 years.
Babatunde Àjàyí was elected as the new king after he emerged victorious over the 17 other contestants to succeed the previous king Oba Michael Sonariwo who died in July 2016.
In October 2022, a Nigerian national honor of Commander Of The Order Of The Federal Republic (CFR) was conferred on him by President Muhammadu Buhari.
If you're in search for royalty, look no further because Oba Babatunde is a perfect representation of same. His act and art without force commands respect from all those around him and, without exaggeration, Nigerians as a whole. The way he walks, talks and move should be studied and emulated by potential royalties undoubtedly.
Praises and accolades were up for the king to adore during the just concluded 38th edition of Sagamu day celebration, all for no other reason but for how Oba Ajayi has been able to manage different crisis within the community and how much development his expertise has brought to the community of Sagamu and Ogun state as a whole.
Conclusively, you have to know who you are. God breathed His life into you. You have royalty in your blood. You are excellent in every way. Now, put your shoulders back, hold our head up high, and start carrying yourself as royalty. You are not average. You are not ordinary. Not only that, but you are a masterpiece.
By Ogunleye Oluwapelumi.