Heavy coalition between an impatient car driver and a high-speed motorcyclist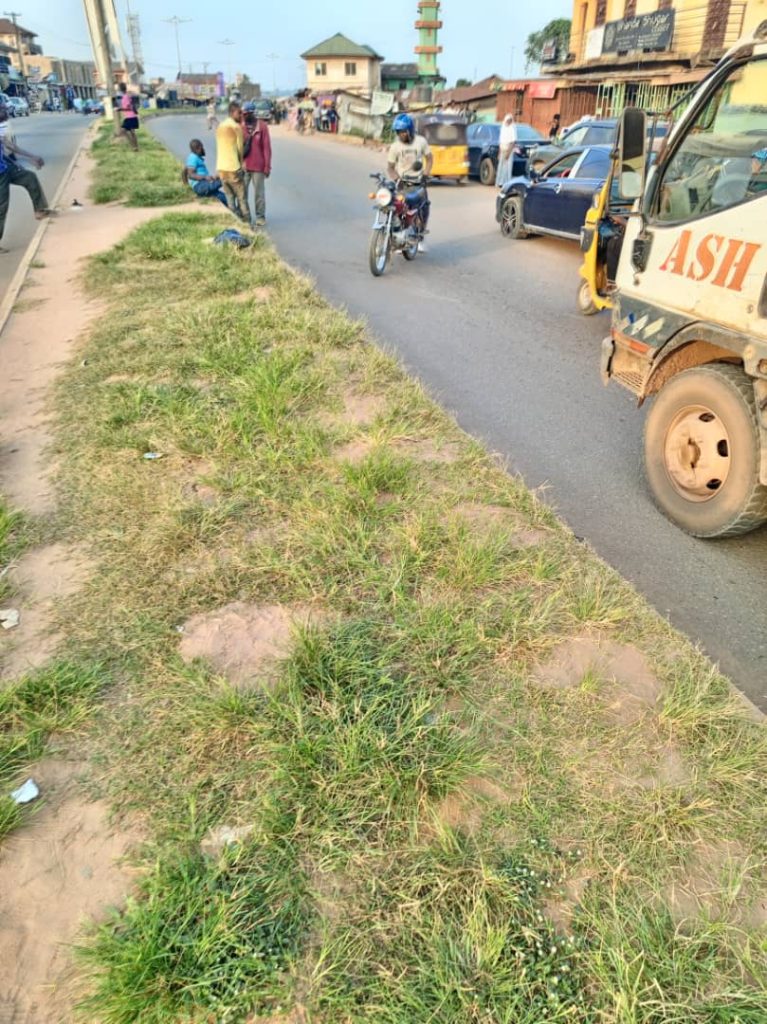 In the late hours of Friday, 18th November 2022, an impatient car driver accidentally crash into a bike man on the sabo- Ita Oba road, Sagamu Ogun state.
It was reported that the car driver (name withheld) stopped by a roadside shop to get goods but didn't look at the road before driving out, this caused him to hit a high-speed motorcycle with a passenger on it.
The car sustained a repairable dent while the motorcycle, locally called Okada got damaged and the passenger on it severely injured.
Speaking to our correspondent was one of the eyewitnesses, she said" we have always warned drivers that park along this road to be careful as this is not the first time something of such happens. They drive like the whole road is theirs, I think the government should do something about it."
The injured victim was, however, rushed to the nearest pharmacy for first aid treatment.