Ogun 2023 appropriation bill for equal funding of all sectors passes second reading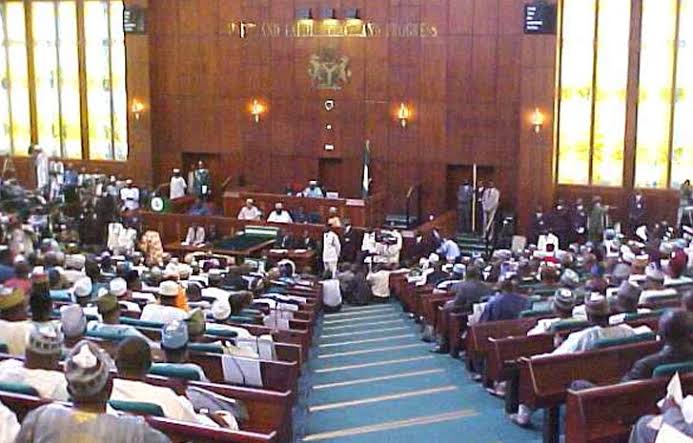 The 2023 Ogun State Appropriation Bill presented to the State House of Assembly exactly a week ago by Governor Dapo Abiodun to the State Lawmakers has scaled through second reading as members unanimously calling for equal funding of all sectors in the State economy with a view to achieving equilibrium performance for the budget upon its implementation during the next fiscal year.
Members took turn to dissect the components of the proposed budget, after a motion for its second reading was moved by Hon. Kunle Sobukanla seconded by Ganiyu Oyedeji and supported by the Whole House through a voice vote at a plenary presided over by Speaker Olakunle Oluomo at the Assembly Complex, Oke-Mosan, Abeokuta.
Contributing to the debate on the Bill titled: "HB NO.84 /OG/ 2022- Year 2023 Appropriation Law of Ogun State", members including Honourables Kunle Sobukanla, Abdul Bashir Oladunjoye, Ganiyu Oyedeji, Adeyanju Adegoke, Sylvester Abiodun, Olusola Adams, Oludaisi Elemide, Kemi Oduwole, Abayomi Fasuwa, Atinuke Bello, Adeyemi Ademuyiwa, Wahab Haruna, Yusuf Adejojo, Sikirat Ajibola, Musefiu Lamidi, Yusuf Sherif and Akeem Balogun sought for the upward review of the capital expenditure, with a view to constructing more roads and the completion of all ongoing infrastructural projects.
The lawmakers decried the rising spate of insecurity across the nation, with a request that there was need for more funding for the State Security Network-'Amotekun', borderline development, youth empowerment, enhanced food security through holistic agricultural development, employment generation as well as improved release of fund for the payment of outstanding pensions and gratuity of retired workers.
Assuring that the budget would be further worked on to meet the yearnings and aspiration of the people, especially rural dwellers, the lawmakers sought the need for revenue generating agencies to evolve more innovative strategies towards increased revenue generation.
The Assemblymen also requested for prompt release of funds to aid effective budget performance by the MDAs, with renewed attention to health and education sectors to enhance educational development and the delivery of quality health care to the people.
They called on the Ministry of Works and Infrastructure to consolidate on its achievements by constructing more roads across the 26 State Constituencies, saying that the Ministry of Education, Science and Technology must equally rise to the task of ensuring the completion and take off of the proposed Ogun Polytechnic, Ipokia.
Responding, Speaker Oluomo, who lauded the State Government for the payment of counterpart funding for SUBEB, leading to the advertisement of about 1,000 projects in schools throughout the State for interested bidders, pointing out that public private partnership must be sustained for improved productivity, especially road construction, health and education sectors.
On the 2023 budget, Speaker Oluomo commended his colleague-lawmakers for their robust contributions to the debate, with a charge on them to ensure thorough budget defence process and oversights to achieve value for government scarce resources in all Ministries, Departments and Agencies of government in the State.