Meet our Monday Crush, Seun Osewa, founder of the popular online forum, Nairaland.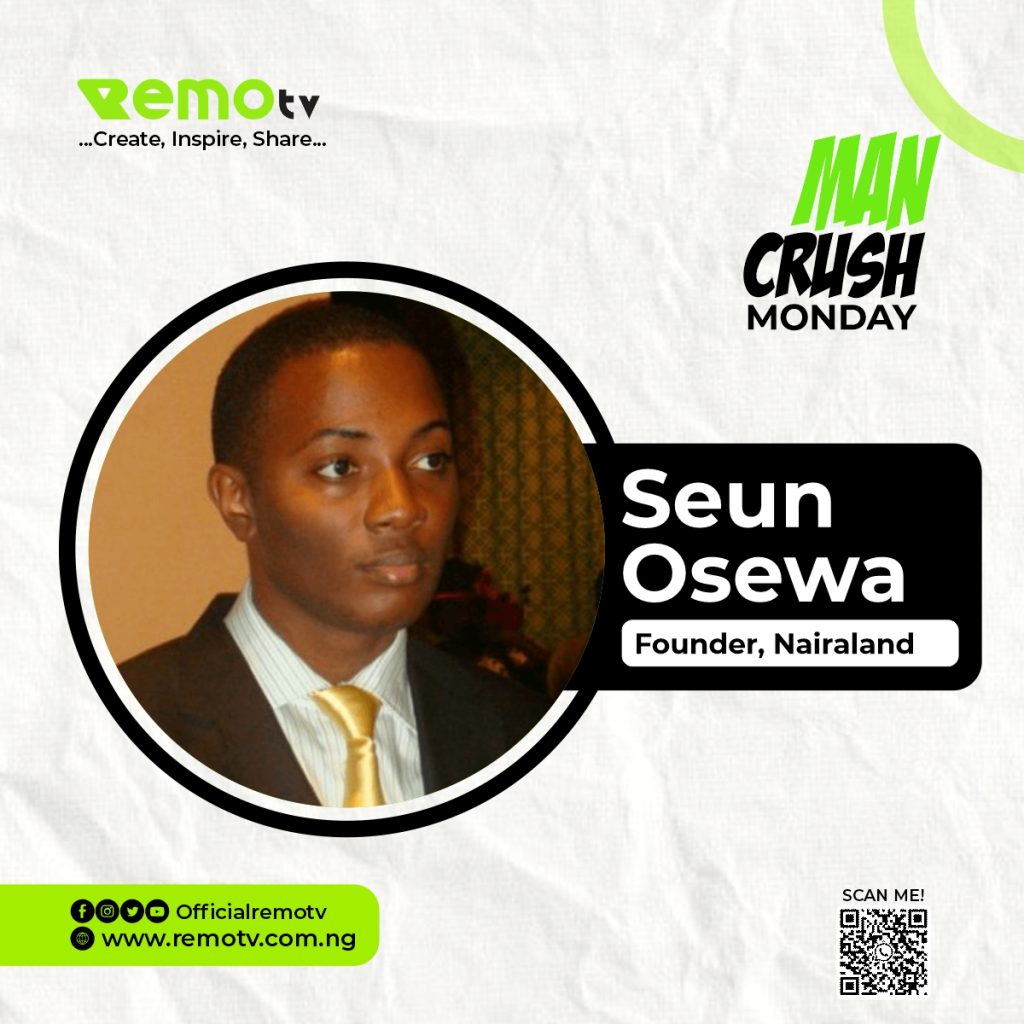 Meet our Ogun Geek all the way from Otta. Birth named Oluwaseun Temitope Osewa forty-one (41) years ago to academician parents, Seun hails from Sango Otta of Ogun State.
He was a one-time Electrical Electronics student of Obafemi Awolowo University who dropped out to focus on the internet business. He ventured into web hosting and after some fails, he created three (3) forums, one for students in higher education learning, another for IT Discussion, and the last for mobile Nigeria. The last grew to become Nairaland, making Seun a blogger, the founder and Chief Executive Officer of Nairaland in 2005.
Founded in 2005, NairaLand has over one million registered users and generates over 20 million page views monthly as at 2016. It still functions today as an online forum having over 2,985,311 members (as of Jan 15th, 2023), as many users find it as a platform to share their views, ideas, and news and also to learn. Seun's Nairaland was considered the biggest African online forum by Forbes.
In an interview with JarusHub in 2015, Seun recounted how all his business projects have failed and Nairaland came to a stand. "All my business projects before Nairaland were failures, except the one that became Nairaland. My web hosting business failed after just 3 months because I ran out of money, while I couldn't execute many other projects I researched due to shyness and lack of capital. My blogs and the mobile phone forum that preceded Nairaland were successful but not profitable. However, it was on that foundation that Nairaland was built."
Like many Geeks, Seun Osewa is an introvert who prefers a low-key profile. One won't doubt this, as one could barely find his recent pictures online, talk more unawares. He however operates on all his social media – Seun Osewa.