Adebutu Family mourns The Passing Of Dame Caroline Adebutu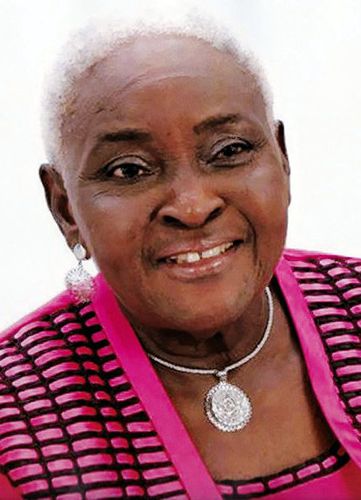 The family of sir Kensington Adebutu announced the passing of Wife, mother, grandmother and great grandmother, Dame Oladunmi Adebutu, who died on Thursday, 19th January 2023 at the age of 84.
Chief Mrs Caroline Oladunni Adebutu the Otun lya Laje and the lya Apesin of Lagos, Born to the Jaiyesimi family of Odogbolu, Mrs Caroline Oladunni Adebutu had her Elementary Education at St Dominic Catholic School, Yaba and St Paul School, Odogbolu, Ogun State.
She attended Methodist Girls High School, Yaba from 1952-57 and started work at the Board of Customs and Excise in Lagos briefy before proceeding on a vocational training at the Federal Training Centre, Broad Street, Lagos. After completing this programme, she returned to the customs again and worked for a little while until January I963 when she travelled to the UK to study at the Pitmas College for a one year programme in Secretarial Administration.
A statement released by the family partly reads "we announce with mixed feelings of utmost grief and profound gratitude to the supreme lord for a fulfilled Christian life, of the peaceful transition of my cherished wife, mother, grandmother and great grandmother – Dame Caroline Oladunni Adebutu".
Burial arrangements to be announced by the Family in due course.