ONIROLU OF IROLU LAND URGES IROLIANS TO INVEST IN THEIR CULTURE TO ENSURE CONTINUITY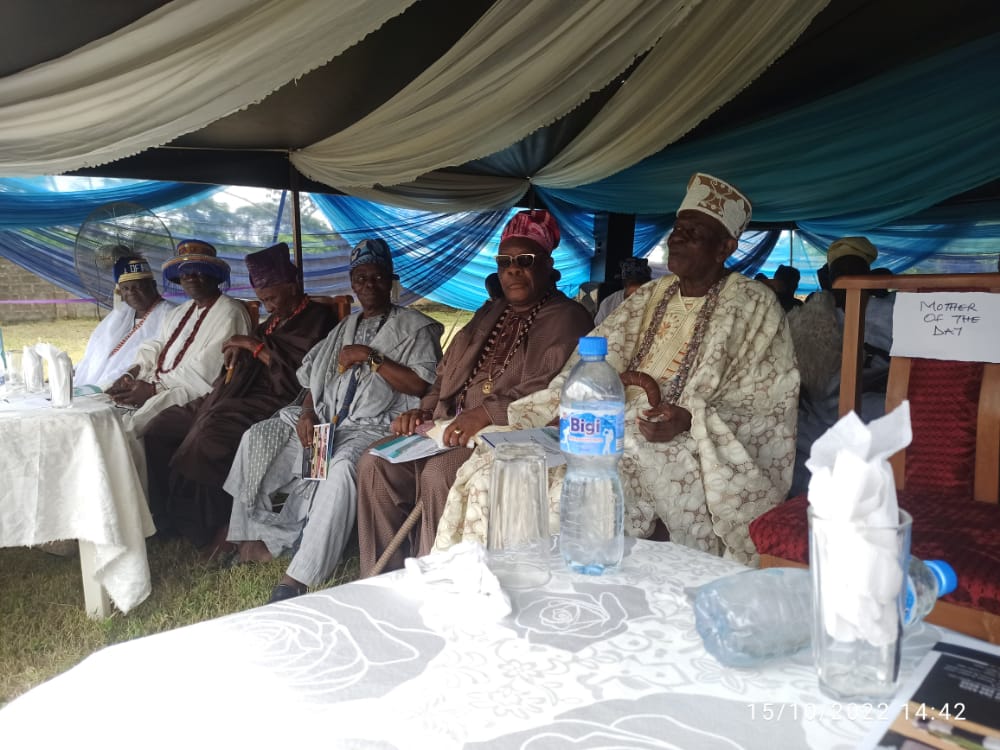 HRM Oba S.A. Adeyiga, Agbelese Biogun III, Onirolu of Irolu land, has enjoined sons and daughters of Irolu Kingdom to participate more actively in their cultural festivals, rather than showing interest just in the festivals observed in alien cultures.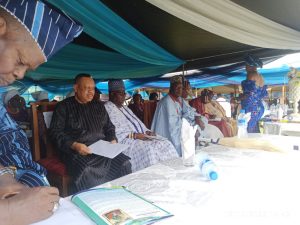 Onirolu made this known while commemorating the 39th AGAN-UN-DAY celebration, which is held annually to provide a rallying ground for Irolians at home and in Diaspora.
This year's AGAN-UN-DAY celebration which was themed; "Youth inclusiveness:An emerging interface in Socio-Economic Development of Irolu land, was held at the All Saints Anglican Nursery/Primary School Irolu Remo, and had in attendance the high and low of society.
While Tracing the historical background of the celebration, the king stated that AGAN-UN-DAY was celebrated in remembrance to one of the founding fathers of Irolu land.
" AGAN- UN is our great ancestor who came all the way from Iremokota In Ile-Ife Osun State alongside other Remo Oba's and Akarigbo but on getting to Ori-Sagamu they went their separate ways, on getting here(Irolu) he met some Remo towns like Ikenne, Iperu, Ode, etc
"When AGAN -UN met them, he told them, let us all gather and stay together here (E jaka rolu si bi) which is the meaning of IROLU."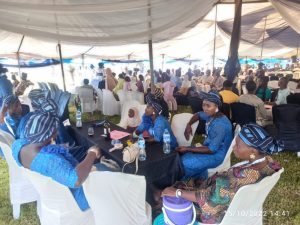 He urged the youths who were the future of the kingdom to continue in togetherness as that was the only way towards progress and continued development.
Concerning the forth Coming, elections, he appealed to Sons and daughters of Irolu land not to involve themselves in Electoral thuggery, as that would only bringing Chaos and cause disintegration, and spread violence in the community.
The Chairman of Irolu Development Association, Prince Olufowora Adebowale called on Irolians to do more for the community in terms of provision of basic amenities, he charged the youths to shun social vices and desist from activities that will present the community in bad light.
Mrs Oladunjoye Wemimo, a member of the tailoring association,Iloru branch encouraged the youths to acquire other vocational skills as being literate was not enough, most especially because of the shortage in availability of white collar jobs.
The Asiwaju of Iloru land, Sir Engr Abayomi Ebenezer Awodipe, while enumerating on the journey so far started that the AGAN-UN DAY celebration which was started 39 years ago has evolved greatly and played a key role in bringing the town to limelight.
There was also a launching of 20Million Naira Community project fundraiser, to which massive donations were made by individuals and the different Associations present.