HRM Oba Gabriel Babatunde Adekunle Odunayo Crowned as Aminisan of Oko Sagamu, Ogun State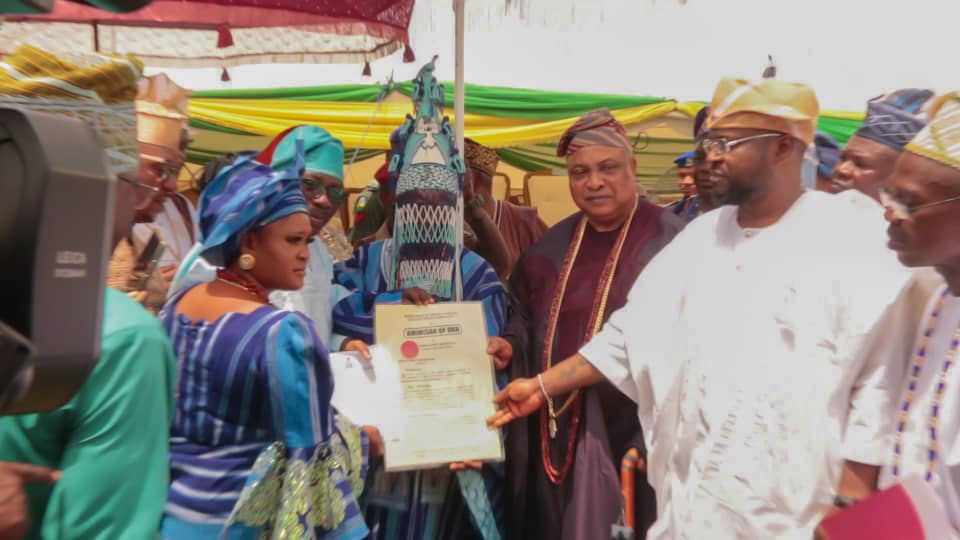 By: Olanrewaju Omotayo
The coronation, installation, and presentation of the staff of office to HRM Oba Gabriel Babatunde Adekunle Odunayo, 'The Aminisan of Oko Sagamu,' took place on May 24, 2023, at Wesley School II, Oko Sagamu, Ogun State. The program started at 11 am with an opening prayer and remarks by the Chairman of the Coronation Planning Committee, Aare Wemmy Olumide Osude, who congratulated the Aminisan and the Executive Governor of Ogun State, Dapo Abiodun.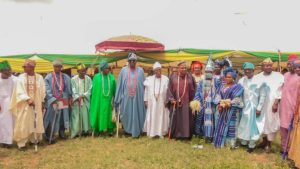 In his goodwill message, Akarigbo and Paramount Ruler of Remoland, His Royal Highness Oba Babatunde Adewale Ajayi, congratulated Oba Gabriel Babatunde Adekunle Odunayo, thanked the chiefs for their efforts, and prayed for more blessings for everyone. "To the new Oba, your reign will be peaceful, and you will live long," he said.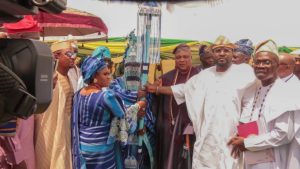 The instrument of office was presented to Oba Gabriel Babatunde Adekunle by the Hon. Commissioner for Local Government and Chieftain Affairs of Sagamu. In his acceptance speech, Oba Gabriel Adekunle expressed his gratitude to Almighty God for making the day a reality. He also extended his profound gratitude to the Ogun State Governor, Prince Dapo Abiodun, and was thankful to the Paramount Ruler, Oba Babatunde Adewale, the Traditional Council, the Predecessor, Oba Mufutau Adeoye Sanni, and everyone who helped make the day a fulfilled one.
"I must say that I have performed all the traditional rites of office, including Ipebi, before receiving the instrument of office," Oba Gabriel Adekunle added. The coronation ceremony was a momentous occasion for the people of Oko Sagamu, and it is hoped that the reign of the new Aminisan will bring peace, prosperity, and progress to the community.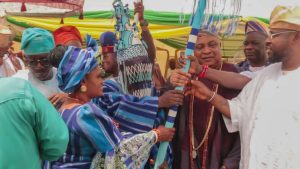 Royalties, dignitaries in attendance of the coronation includes, HRM Akarigbo and Paramount Ruler of Remoland- Oba Babatunde Adewale Ajayi; HRM Elepe of epe-Oba Babawale Osiberu; Oniranike of Ranike- Oba Adewale Adeniji; Oniselu og Iketelu- Oba H.R Tayo, Sagamu Local Government Chairman, Commissioners.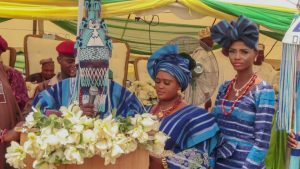 Also includes, Egun community, Hairdresser Association, Egbe Boluwatife ti ilu Sagamu, Entire Oko Youths, Tailor Association, Alagemo ti ilu Remo and others.